January 18, 2009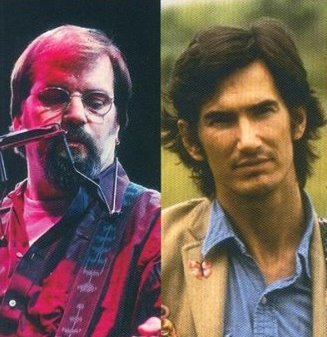 In a Rolling Stone article published last week, Steve Earle talked about his relationship with the late singer-songwriter iconoclast Townes Van Zandt, and revealed that he's currently putting the finishing touches on an entire album of Townes covers.
To get you thinkin' in that direction, here are some live versions Earle has done of songs either written or performed by Townes the years.
STEVE EARLE COVERS TOWNES VAN ZANDT
Rex Blues
Tom Dooley
Brand New Companion
No Deal
Mr. Mudd and Mr. Gold
Lungs
White Freightliner
ZIP: EARLE DOES TVZ
BONUS UNRELATED COVER because it sounded good:
Are You Sure Hank Done It This Way? (Waylon Jennings) – Steve Earle
BONUS MOVIE: You can still be here to love Townes Van Zandt:
.

2 comments
2 Comments
Sorry, the comment form is closed at this time.