April 19, 2009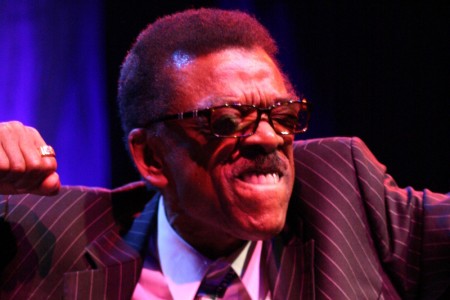 "Can ya hit it ten times?"
The Park West is a veritable old Chicago theatre that's been hosting events in classy style since the 1920s. A few Saturdays ago, I walked in under that mirror ball for the first time to see the Eccentric Soul Revue, curated by Chicago's own Numero Group.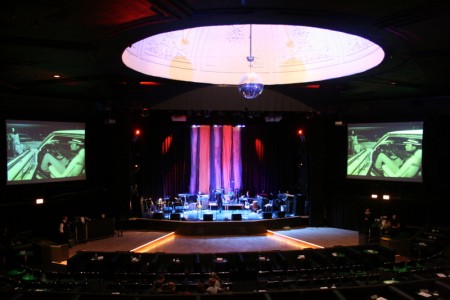 Recently named the best label in Chicago, I wholeheartedly believe that the Numero Group is one of the most clever and exciting labels releasing music right now. The handful of guys behind the releases operate out of a basement office, digging through their own (extensive) personal collections and hitting the road to track down the stories and sounds of forgotten music that still deserves to be heard.
They reissue sub-genres, niche sounds, and should-been-stars through series like the Eccentric Soul compilations, the scalding Cult Cargo line, and rich Local Customs releases.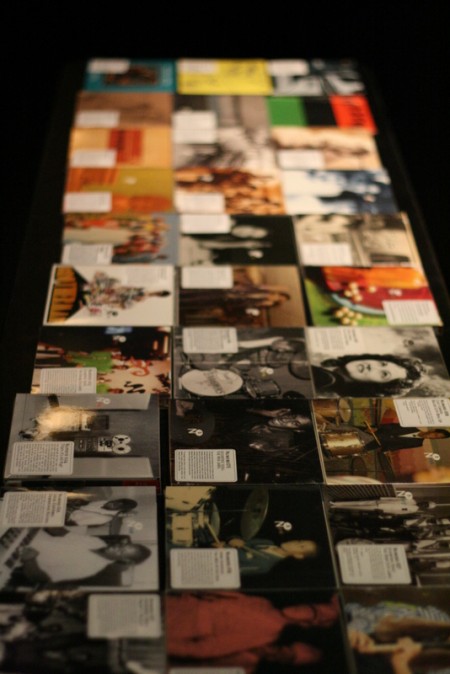 The show they curated on April 4th was one of the most authentic and fun concerts that I've ever had the pleasure of attending. Numero pulled together a soulful lineup of legends from Chicago's Twinight label (The Notations, Renaldo Domino, The Kaldirons, Nate Evans, and the legendary Syl Johnson) — some of whom hadn't played a live show in thirty years.
As I stood there in the front row alongside my photog friend Natalie, we delighted in the the dusted-off shiny shoes, the matching blue suits (maybe with a button replaced here and there), the choreographed moves, and the gold belt-buckles emblazoned with first names. I want one:
The music from each group was tight and shimmering (backed by JC Brooks and the Uptown Sound), sets loaded with original classics like "Is It Because I'm Black," "Not Too Cool To Cry," and "Brotherman," as well as covers like "Different Strokes" and the final hurrah with all the artists on-stage for Curtis Mayfield's "Move On Up." The sold-out crowd in attendance was a wonderfully eclectic blend of Pitchfork-reading indie kids and older folks who probably saw all these groups the original time around.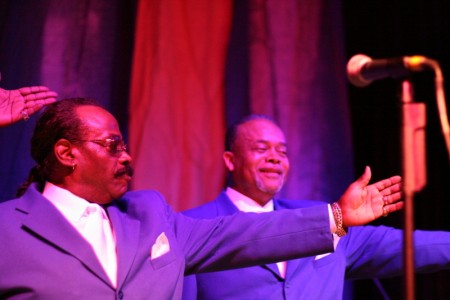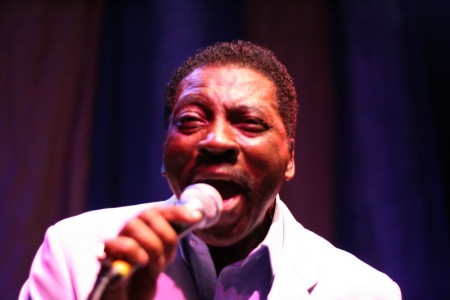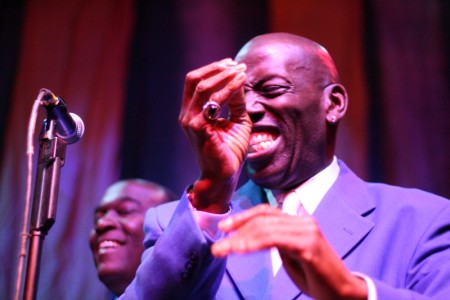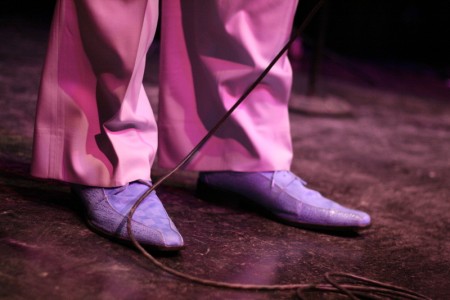 Every act brought their A-game, their yowls and grunts, their thrusts and slides (oh, how Syl brought the thrusts, about a foot and a half from my face). I found myself thinking as I stood there how very lucky we were to be seeing this slice of history revived in brilliant technicolor, and wishing Numero could find a way to bring their show on the road.
All my pictures are here. Oh what a NIGHT.