March 30, 2009
Barely having caught my breath from Texas, I prepare this week to board a jet plane to Chicago for a mostly-work-related (but fun) 5 days in the Windy City. I'm going to check out a semester study program that I help coordinate and timed my visit so that I could see the Numero Group's hotly anticipated Eccentric Soul Revue on Saturday night. I am thoroughly excited about it, since I adore most everything that this crate-digging reissue label has discovered, dusted off, and given new life to.
When I explain the Numero Group concept to friends, I liken it to musical archaeology of the raddest order. Founded in 2003 by Ken Shipley (an old high school pal of mine), Rob Sevier and Tom Lunt, the Numero Group relentlessly explores old vinyl singles and reels of tape from groups with potential who never made it to top 40 airplay, the unnoticed and unappreciated. Their goal is to create reissue libraries of varying niche genres and of the highest caliber, and to date this library feels like "a mix of thrift shop soul, skinny tie pop, Belizean funk, and hillbilly gospel." In my mind they are one of the coolest labels currently in existence.
I'll be visiting the Numero Group on Wednesday to see my student's internship placement there that I hooked up. I look so forward to seeing what goes into making one of their excellent compilation albums. If you are looking to expand your musical horizons, to be schooled (humbly) through the exhaustive liner notes on genres you never even knew existed, and to hear some of the best music that was ever forgotten, check out the Numero Group's catalog.
Today's Monday Music Roundup is five songs from their brilliant library, with the goal to entice you to explore them further.
Shark
Gary Charlson
From the #24 Numero release It's All Pop! (a compilation of songs from the Missouri Titan Records label) this song starts out pretty heartfelt for a power pop song, talking about their relationship and how well they know each other over a rich golden guitar riff. Then he segues in with the winner line, "Won't you come over so we can make out in the dark?" SAY YES, mystery girl. Gary Charlson is a forgotten Missouri power-chord winner, along with all the other artists on this charmingly effervescent (and rockin') compilation.

Shame, Shame, Shame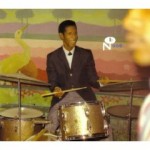 Harmonettes
Oh man, this song is bursting with explosively hot Equatorial vibrancy. One of the Cult Cargo series, Belize City Boil Up was a breathless recommendation to me several years back by a friend out on tour with a band of an entirely different type. We found common ground on this blisteringly sexy hybrid of songs from the shores of Belize, calypso, funk, disco and soul all with a dash of the exotic. Restored from their original analog, as the Numero Group is so good at doing, this cut starts with an exhortation — "You know babe, I want you to feel that!" And I do, and you will too.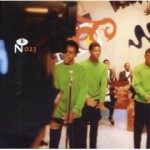 Country Loving Country Style
Bobby McNutt
In 1967, Allen Merry formed a youth program in East St Louis through the South End Community Center. The Young Disciples aimed to channel kids towards making (soulful funk-drenched) music instead of bad decisions, and the good-beyond-their-years results are reissued on the Eccentric Soul series album of the same name. There's nothing country about this song, other than that the singer comes from there and laments the women in the big city — but he does it with wails and certain gyrations.

Can't Let You Break My Heart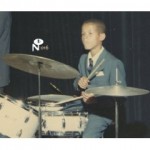 The Quantrells
Another favorite of mine from the Eccentric Soul series, the Home Schooled: ABCs of Kid Soul collection recalls groups like the Jackson 5 in their dulcet, prepubescent hit-making talent. As the album notes ask, "You know Michael, Jermaine, Tito, Marlon and Jackie, but what about Altyrone Deno Brown, Michael Washington, or Little Murray & the Mantics?" No, I didn't know about those Mantics, but now I do and I am a better (more funky) woman because of it.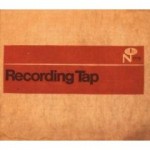 We've Had Enough
Arnie Love & The Lovettes
The "heavy sugar boogie" of Recording Tap from the Don't Stop Numero series includes the fluidly hot basslines and tribal drumbeats of this up-all-night burner, minus the white bellbottoms and spangles. With the eager chorus of women here on background vocals, and those strutting bass notes that reel out and glide back in, this is for those, as Chris says, who feel the new Hercules & Love Affair album just isn't quite dramatic enough.

Tickets are still available for Saturday night's show at the Park West. The performers are all from the defunct Chicago soul label Twinight, which was resuscitated on the 2006 Numero compilation Eccentric Soul: Twinight's Lunar Rotation. Some of these groups are still actively performing, while others will take the stage for the first time in 30 years. According to the Numero breakdown of Saturday, "In true revue fashion, we've hired Chicago's stalwart Uptown Sound to back the entire performance and expanded their tight rhythm section to include horns, backing vocalists, and strings. The show will be preceded by an interactive slideshow of photographs by Michael L. Abramson who document the Southside soul and blues scene in the mid to late 70′s and a DJ set from The Numero Group."
Aw, come on! I'll be there with my new camera lens (replacement for the casualty of SXSW) and eager ears. I would imagine there might also be some dancing.
Also — subscribe to Numero Group for the entire 2009 year on vinyl or CD. You've spent $100 on less.

8 comments
8 Comments
Sorry, the comment form is closed at this time.