May 6, 2010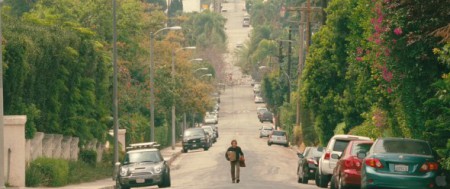 Last weekend as it snowed on the first weekend of May (and really, Colorado, why not?!) I cozied into Denver's Esquire Theatre to watch Ben Stiller quirkily emote as Greenberg. I rather liked the film, and kept noticing the quality of the songs throughout. I hadn't known until afterwards that James Murphy from LCD Soundsystem wrote most of the original songs for the film, and when this song queued up over the closing credits, it instantaneously became my new favorite 1-minute-long song.
As director Noah Baumbach said in a recent interview, "I hired the guy from LCD Soundsystem, and I made him sound like solo Paul McCartney" (or this).

If You Need A Friend – James Murphy

Holy heck, this is going on the "Stomp Clap Mix" that Adrian and I are slowly building.