June 1, 2009
This weekend was a complete derailment of all intended rock-and-roll-lifestyle plans of official musical merriment, but what is late Spring all about if not sitting on patios for hours, sipping some sort of cherry juice concoction and getting sunburned? Or standing under gorgeous old trees in a backyard, barbequeing hot dogs and …bison (!). All in all, a fabulous weekend — 'cuz summer's almost here.
Here's the new songs I am listening to, as we welcome June with the windows down.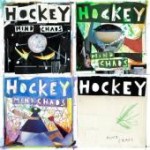 Song Away
Hockey
Here's my full dork disclosure. When I hear a new song I really like, I've been known to burn it onto a CD and listen to it on repeat all the way on the drive up to Denver on a Friday night. That's an hour, kids — an hour of completely unrestrained overindulgence. I don't know any other way. This is my new favorite song of the moment, from Portland's Hockey, which boasts a little bit of Talking Heads, some classic solid pop riffs, all in a jittery danceable blast. It promises (and delivers) a truthful song over an eighties groove, with lines like "This is believe me music, this is forget me music / This is who can love me you know, this ain't no roxy music…" — SOLD. Mind Chaos is out August 25th on Capitol.

Two Weeks of Hip Hop (Dead Prez vs. Grizzly Bear)

The Hood Internet
Since we're on the subject of flawless summer party songs, I'm also just gonna admit that this song makes me dance around in a ridiculously white-girl, totally inappropriate manner in my kitchen, bedroom, what have you — the kind of moves that make people who can actually dance uncomfortable. The Hood Internet from Chicago takes on Grizzly Bear and Dead Prez together in one mashup, and make something completely irresistible. It's the only time you'll hear those sublime oceanside harmonies of "Two Weeks" with musings about who shot Biggie Smalls. Enjoy it. [img via]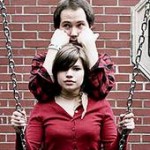 Bodies
Savoir Adore
My trusted friend Eryc forwarded me this press release, with heady words: "Holy crap! Have you heard this little EP? You're gonna love it! You're gonna blog about it! You're gonna dry hump it!" He's right on many of those assertions — Brooklyn's Savoir Adore has put together a punchy, potent EP that rambles and clatters right across my speakers. Just the exuberant opening percussion parade on this song is enough to make me fall in love, even before those immense guitar riffs start drilling and the male/female vocals start enchanting. Their Machines EP is available now for free download, and their debut full-length In The Wooded Forest is due August 25th on Cantora Records (who brought us MGMT and Violens, who I love). Woot!

College Town Boy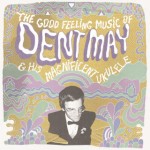 Dent May & His Magnificent Ukulele
Dainon waxed on and on about seeing this Dent May fella and his instrument of wonder at Sasquatch over Memorial Day Weekend, and anyone with coke bottle glasses and wryly ironic ditties (accompanied by most humble of idyllic stringed instruments) can earn a listen from me. This song is a note-perfect caricature of a slacker with aspirations between hanging out at the local townie bar and regretting that he never studied abroad. The Good Feeling Music Of Dent May And His Magnificent Ukulele is out now on Paw Tracks Records, and this tune was first on his charming EP A Brush With Velvet. Also – for more of Dent, check his Daytrotter session.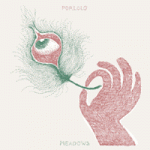 Rattle, Room
Porlolo
One of Colorado's most stirring female musicians, Porlolo's Erin Roberts has an earthy, elegant current to her music. The latest release Meadows presents eleven orchestral folk-Americana songs that run the gamut from the bluesy "I Don't Know" to the playfully earnest "Animals Should Live Forever." But here over gorgeously elegiac strings and trumpets, Roberts sounds like she would be more at home in an Irish castle in a city ending with "-derry," perhaps late at night by a flickering fire.
Before Porlolo takes off across the country next week to some big-deal cities like Chicago and NYC, Porlolo is playing this Thursday night at Denver's Hi-Dive with Houses (adored previously) and The Wheel, and I do plan to be there, thank you.
###

Oh! And!! www.mulletlikeme.com. You're welcome.