January 1, 2014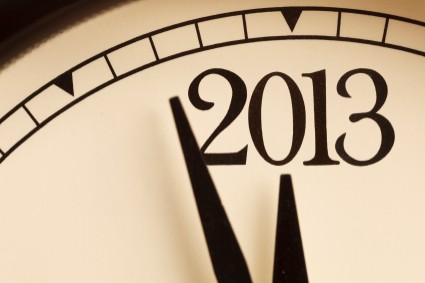 Oh, what a year this was. 2013 was a year when I tried to slow down some (or, more truthfully, grad school & work & adult responsibilities often conspired to force me to slow down, in a very non-rock-n-roll but nevertheless badass way). In some of that stillness, though, was a gratitude — as I look back on 2013, I think I did a better job of enjoying things more deeply and with a greater attention of the heart and soul. This extended not only to people in my life, but to experiences, and also to music. Each of the eight years I've been writing this blog has clocked in a bit richer, more settled, probably older and wiser and less frenetic.
These are my ten favorite records of the year by a long shot, and this list is not surprising to anyone who has been following me and my passions this year. These are the easy clear winners that I spent a whole hell of a lot of time listening to, seeing the musicians perform the songs live, hosting some of these folks in my home and sitting up singing with them into the night. These records have nourished my year.
I recommend that you obtain them and let them do the same for you, if any of these flew under your radar. These are not ranked in order of love, they are ranked in order of alphabet, to be clear. Here they are, my favorite records of the last twelve months.

FUEL/FRIENDS FAVORITES OF 2013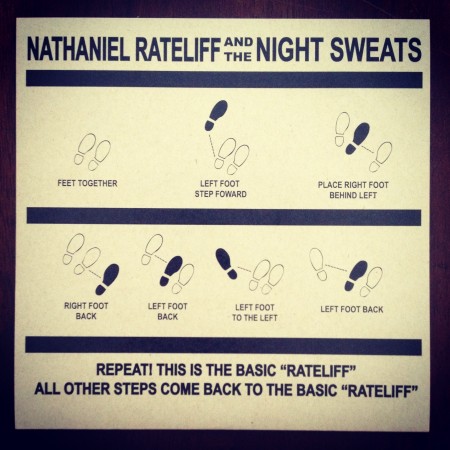 NATHANIEL RATELIFF & THE NIGHT SWEATS – S/T SINGLE
(independently released)
This is just a little wisp of two-song vinyl single, but it represents the only recorded output this year that Denver's favorite son Nathaniel Rateliff released with his burning-soul outfit, The Night Sweats. Back in April, I called them "the best band in Denver," and it's not hard to see why. Even watching that video now gives me chills. This is on the list because these two songs are so damn good, better than some full albums in 2013. I listened to them about a bajillion times and hope Nathaniel releases a full-length with the Night Sweats in 2014.
(Nathaniel also released a wonderful record in his folk singer persona in 2013 that is worth many listens, FYI: Falling Faster Than You Can Run)
Trying So Hard Not To Know – Nathaniel Rateliff & The Night Sweats
BONUS: Son Of A Bitch (live in Denver) – Nathaniel Rateliff & The Night Sweats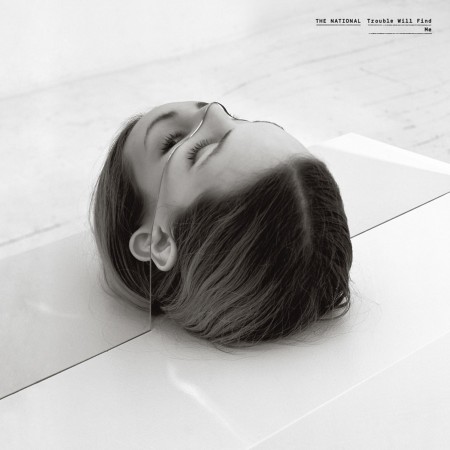 TROUBLE WILL FIND ME – The National
4AD
I am thoroughly taken by this narcotic, melodic speedball of record, all dark hues and complicated beauty. The National is one of my favorite bands, and I've waited three years for this. From the understated opening notes and breakingly delicate vocals, this record is magnificence that was absolutely worth the wait. (from the original review, here: God loves everybody, don't remind me)
The songs here, like all of what I love most about The National, are tangled and conflicted and in that honestly there is beauty, for me. Seeing them live at Red Rocks in September was one of my favorite musical experiences all year — these songs grow and take on a whole new, even richer life with the visuals and lights they are traveling with. The National wedged their way even more firmly into the sharp and soft parts of my soul this year.
Pink Rabbits – The National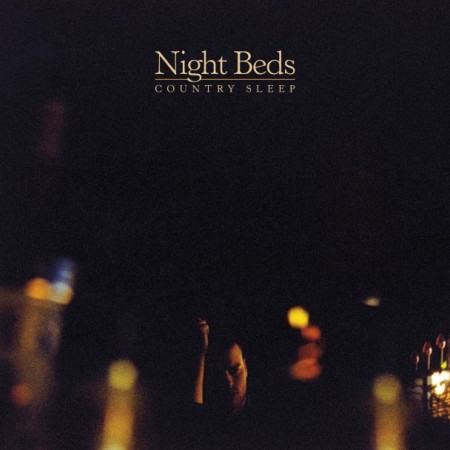 COUNTRY SLEEP – Night Beds
Dead Oceans
From the opening a capella track that is just bleeding and raw with vulnerability ("I know you get lost sometimes, man, I know you get lost…"), it is clear that this is a special and rare record. Winston has an otherworldy quality to both his voice and his person. This record rambles and pours out with little concern for anyone other than exorcising the demons of one Winston Yellen, the man behind Night Beds. Stylistically you can hear his love of old female jazz vocalists (and the way his voice uncannily resembles one — well, that or a spectre), as well as hues infused by the country cabin setting where it was recorded, with broad strokes of sparkly redolence throughout.
This is a damn fine record for such a young kid. It's just flat out gorgeous, and honest, and brave. I remember from the interview I did with Winston almost a year ago exactly, how struck I was when he said how sometimes in the studio everyone would be crying at the end of a take. I'm so over posturing. That kind of honesty in art takes bravery, and strength.
22 – Night Beds



MUCHACHO / MUCHACHO DE LUJO – Phosphorescent
Dead Oceans
I've struggled with writing this part of the post, and am still struggling. This record has blown me to bits moreso than any record I can remember in a very, very long time. There is something riveting and unsettling and deeply satisfying in the way that Matthew Houck writes songs. It is a very specific, self-effacing, hopeful, visceral-and-eviscerating language that I exactly understand. In addition to what I wrote about The National this year, this piece I wrestled out about the new Phosphorescent record (and it was a bloody battle) is one of my other favorite things I wrote in 2013:
This record wrestles with divergent, simultaneous truths about the brokenness and the bruises. "I am not some broken thing," Houck howls pointedly in the second track, the stunning "Song For Zula" (which is hands down my song of the year), but two short songs later he is singing this simple line, that absolutely breaks my heart every time he says it: "And now you're telling me my heart's sick / …And I'm telling you I know." It's exactly that messiness (and the direct engagement with it) that spills out of this record to draw me in, underneath the timeless country veneer, under the old-time two-stepping and the lonely desert songs. Everything is tangled; everything is fucked up and bleeding, aching and glowing in the summer.
Man. And if the record itself weren't enough, towards the end of this year a deluxe version of Muchacho was released, with a companion disc called Muchacho de Lujo. The bonus disc is a collection of songs from Muchacho and a few from previous albums, and it is just Matthew Houck and his partner Jo on piano, in the cavernous and gorgeous St. Pancras Church in London before an audience of 150 people. It is completely breathtaking — as in some moments of the recording are hard to breathe while listening to. The first time I heard the recording of "Wolves" on this bonus disc, I had to pull my car over, as he loops his voice to become a ravenous cacophony of surrender to animalism: "They tumble and fight / and they're beautiful." Usually a deluxe edition seems wasteful to me, but this is a rare exception where the bonus disc is every bit as valuable to me as the original album it accompanies. If you buy ONE album from this list, I would recommend this one. It's one I will listen to for my next few decades.
Song For Zula – Phosphorescent
BONUS: Wolves (live in St Pancras Church) – Phosphorescent



CONFETTI EP – PHOX
(self-released)
This entry on the list bucks convention since the Confetti EP was a physical disc available at shows this year (in a neat little handmade envelope with a wax seal), but it is also a video EP online. If you didn't catch them live this year, I am not sure if you can get this record, but you can enjoy the video (I recommend over and over), and some of the songs from it are heading towards their new album in 2014. "Barside" was on my Autumn Mix you can still download, too.
Phox creates malleable music: effervescent and smoky at the same time, with shimmery layers of creative instrumentation anchored by the stunning voice of Monica Martin. Listening to her voice radiantly inhabit and effortlessly anchor each song, it is hard to believe that she is a young woman just discovering very recently that she could sing. The percussion is playful and fascinating, with constantly changing time signatures and handclaps and shuffles. I love this record, every moment on it – so fresh and surprising.
We have a chapel session with PHOX coming out soon, recorded this fall when they were in town to play at the new Ivywild School I am booking live music at, and I cannot wait to share that with you. That mellifluous, honeyed voice in that cathedral was something else.
Slow Motion – PHOX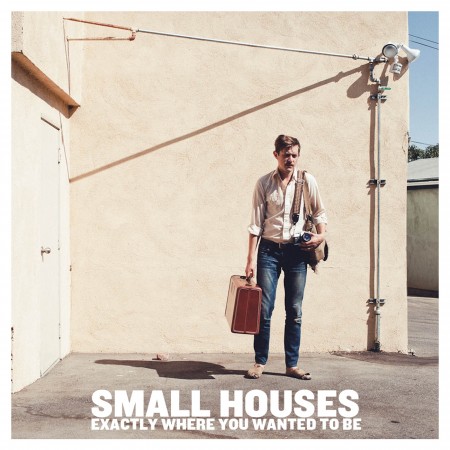 EXACTLY WHERE YOU WANTED TO BE – Small Houses
YerBird Records
This feels like a very old record to me. Or, maybe, more timeless than old — the sepia-stained hue that our favorite memories take on as we play them over and over in slow motion. It could be the way he smiled at you this morning on the couch over coffee, but the reels clack slowly as if the memory was already somehow a hundred years ago. Jeremy Quentin (Small Houses) sings about Sarah and Karen as if we know them, as if we can see them look up from their work on the porch, as if we can hear the screen door clattering and our homes and photographs come back to life.
He also has a forthcoming chapel session recording that we did this year, so be excited to hear that – him on the big grand piano with the afternoon sun streaming in the stained glass windows. It's where this record and these songs sounded even more perfect. His piercing, simple sweetness totally disarmed me.
I Saw Santa Fe – Small Houses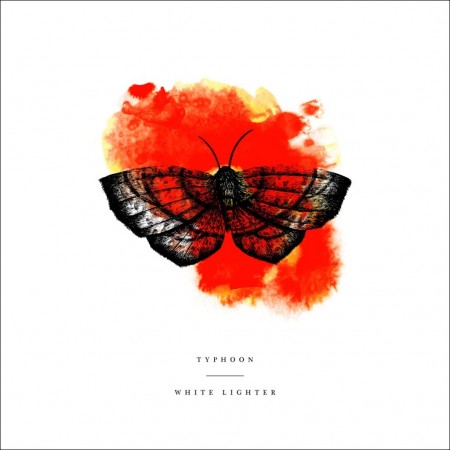 WHITE LIGHTER – Typhoon
Roll Call Records
One year ago in a living room in Portland, I sat down with some of the folks in Typhoon to listen to rough mixes of the songs on White Lighter. Even in their unfinished state, my reaction was immediate, and physical. I remember distinctly how my brain lit up and struggled in the best way possible, from the get go, with the dissonant fighting combination of sounds. I sat there shaking my head sharply to the side the way one does when you're trying to clear out a dizziness. The sonic palette on this album is incredible; there are so many things happening, and it is never chaotic – it's like this enormous organism with tentacles and razor spikes and glistening softness that is somehow all part of the same beautiful creature.
I have wanted to write about this album so many times this year, and I never have been able to. It's so big. It's a Sisyphean epic odyssey of an album. It's a seamless journey and a massive battle, all the way through, the arc of a story of Kyle Morton's life as he struggled with chronic illness. I am listening to this vinyl on my new turntable as I write this, and that is how this record is meant to be heard — all the songs bleed into one another. Themes repeat, as do codas and lyrics. The closing dual violins move me to tears in their purity, and in their wordless assertion of a sort of calm peace and beauty as we move into the next chapter. They are elegiac.
Kyle wrote, "The record is a collection of seminal life moments, in more or less chronological order, glimpsed backwards in the pale light of certain death, brought to life by a remarkable group of people who hold as I do that the work is somehow important. When we started working on White Lighter, I had reason to believe that it would be the last thing I ever did. It is now six months since we finished. I'm still here and there's still work to be done."
Young Fathers – Typhoon



REPAVE – Volcano Choir
Jagjaguwar
All through the autumn, as nature dried and fell, this compelling and unexpected record was my soundtrack. Justin Vernon blends the stark folk hymns of his first album as Bon Iver with explosive shiny metallic synths and even a potent Bukowski poetry sample. Along with a handful of his musician friends from Wisconsin, these anthems are crafted to somehow juxtapose vocoders with intricate acoustic guitarwork, needling blips with resonant piano, all punctuated by shouted choruses and singalong connections of human voices — in one of my most surprising loves this year.
Paste Magazine described it so well when they wrote, "It's a musical and lyrical masterwork that builds and blooms in all the right places—and in places you'd never expect." I saw Volcano Choir perform these songs live at First Ave in Minneapolis in October, and that building and blooming happened over and over in dazzling color (side note: the same folks doing the visuals behind The National on this tour did the Volcano Choir show lights as well). You have to watch this explosive, redemptive moment, one of my favorite live concert moments of 2013. The way that video looks is how this whole album feels to me.
Byegone – Volcano Choir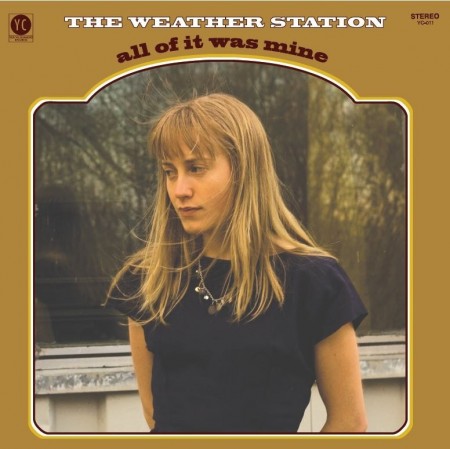 ALL OF IT WAS MINE – The Weather Station
You've Changed Records
This record is a finely-crafted, understated gem that I've been listening to constantly for these last few months, and yep: I just realized that it came out in 2011 and I don't even care -damn everything. I am including it on this list anyways because this is a 2013 discovery for me, and it should be on your radar. That I am two years late is immaterial. Also, this is a blog so I can do what I want.
Tamara Lindeman is a Toronto musician, and kismet brought her into my orbit in November at the Denver Music Summit to see a late-night art gallery performance of her songs, under the band name The Weather Station. She sat in the center of a circle of white lights in front of the photographs hanging on the walls, and I was transfixed by her restrained, wonderfully droll delivery of these finely-wrought folk songs. She reminded me strongly of another Canadian, Joni Mitchell, or perhaps Laura Marling. I have been listening to this record on repeat, and it keeps yielding up new quiet layers. Get this album; better late than never.
Traveller – The Weather Station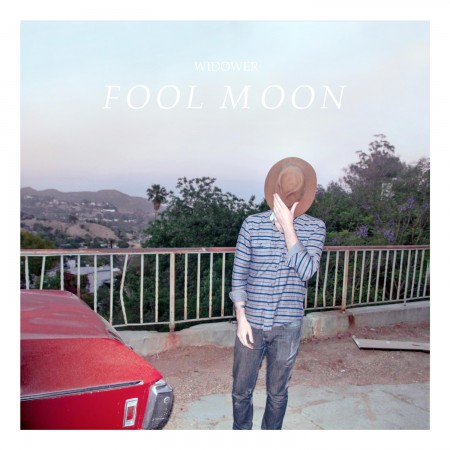 FOOL MOON – Widower
Mama Bird Recording Company
I first listened to this record from Kevin Large (Widower) in Portland in January on cross-town bus rides for school, watching the grey buildings and pastel clapboard houses flick past on wet streets. It was love at first listen. Maybe it is because of the setting where I first heard it, but to me, Fool Moon is a loamy record that feels like a waterlogged seaside town smelling of salt and rust — like forgetting. Or being forgotten. This is a melancholy collection of songs that wrestles to balance beginning-again with battlescars, while being punched clean through with regrets. The night I first heard it, I listened to it once, and then three times more in quick and complete succession; it felt like an oil lamp smoldering the banish some of the damp greyness around me.
Despite some wide open big-sky moments on the album, like on the opening song "Jumper Cables" (on my Spring mix here), or the sweetly wheeling "Oh Catherine, My Catherine," there's this gorgeous hesitancy woven through this record on most of the songs. This year, even now, that is perfect for me and what I need.
Oh Catherine, My Catherine – Widower

So, that's the ten.
I also wanted to end this post with my song to welcome in 2014. Curt Krause (frontman of the band Edmund Wayne) was one of the wonderful soul-connections I made this year through music when he came to my house recently to play a house concert. This new song, "1616," briefly appeared online two weeks ago, and I recognized it as one that blindsided me in the best way at the house concert.
It's a real nice way to welcome in this new year. Here's to 2014.
1616 – Edmund Wayne
Give me a good day
one without the heaviest load
and pockets of something
doesn't have to be money or fame, all wrapped in cellophane
a heart, or two hearts on a boat
sounds like a good day…
a good day

9 comments
9 Comments
Sorry, the comment form is closed at this time.