June 20, 2013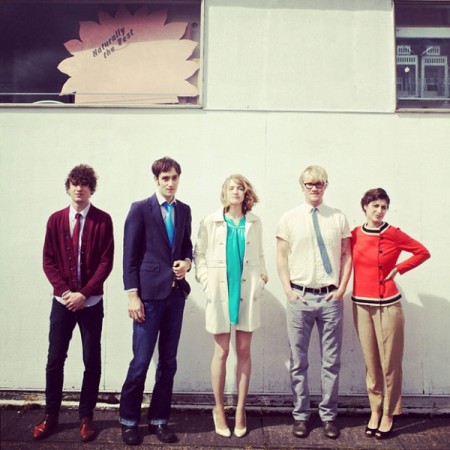 This Sunday, June 23, my Colorado readers should head over to Denver's Larimer Lounge for the Radiation City / Mike Clark & The Sugar Sounds Sunday BBQ!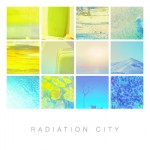 If we're going to collectively be on a vintage summery-music kick this month, then Radiation City fits in so very well to my chosen soundtrack. They totally killed it in the house show I did with them a few months ago – they're smart and catchy and dreamy-charming all at once.
Check out their new album Animals In The Median, out on Tender Loving Empire Records, label home to Typhoon and Y La Bamba as well. Radiation City was named Portland's #1 Best New Band last year by the Willamette Week.
LA Beach – Radiation City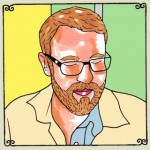 And then of course we've established that Mike Clark & The Sugar Sounds are making some of my favorite soul music these days. Mike's Daytrotter session came out yesterday, and Sean nailed it when he wrote: "Colorado songwriter Mike Clark writes songs that sound sweeter than sour. They give off the feeling that his love is healthy, but it's still so damned hungry. It's blazing and demanding. He gives off that pacing the floor, screaming at the skies neediness vibe that the greatest of the old school soul and blues singers gave off, as if there was nothing else than some soft touch to be had. It was all there was. It was everything that was and is needed. They'll be wayward until they fill that yearning. They'll be wayward for a while."
Damn.
The Dreamer (live on Daytrotter) – Mike Clark
From the Fuel/Friends Chapel Session:

Come onnnn, Sunday!!

TICKET GIVEAWAY! Fuel/Friends has three pairs of tickets to give away for this terrific show. Please leave a comment if you would like to be entered to win a pair and I will pick randomly on Saturday! I'm presenting the show along with Odell Brewery and Radio 1190. Radiation City plays at 6pm, and Mike Clark & The Sugar Sounds at 8pm, but come spend the whole day (doors at noon). Here's the Facebook event. I hope to see you there!
I guarantee that this will be the best way you can spend your Sunday, getting pleasantly day-drunk, eating smoked meats, and listening to these sweet sounds.
Full schedule: Sunday BBQ!
THE BLACK FEATHERS @ 2pm
CODENAME : CARTER @ 3pm
ScaTTer GaTHer @ 4pm
CONFLUENCE @ 5pm
RADIATION CITY 6pm
WE WERE COSMONAUTS @ 7pm
MIKE CLARK & THE SUGAR SOUNDS @ 8pm
WILD HIGH @ 9pm
$10.00 In Adv | $12.00 Day Of Show | 21+ | BUY TICKETS HERE

10 comments
10 Comments
Sorry, the comment form is closed at this time.