September 20, 2012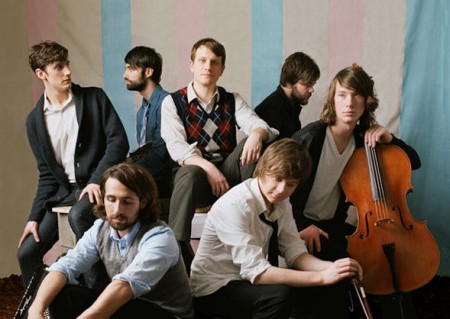 This just in! I am pleased to announce the newest Fuel/Friends house concert, this one with Hey Marseilles, who make explosive, soaring, colorful songs from the drizzly streets of Seattle. They will be kicking off their extensive fall tour with an intimate show in my community on Monday night, October 8th, and I am thrilled to be hosting them.
The first song of theirs that captured my eardrums was "Rio," instantly whisking me off to a land peppered by handclaps where, happily, there are "always Brazilian boys to discover":
Also, check out their NPR Tiny Desk concert to see what the house show might be more like: cozier, more acoustic, fewer video projection screens and sand.
FUEL/FRIENDS HOUSE SHOW INFORMATION HERE.
If you can't make it to my house, here are the rest of their dates! Definitely, definitely go see this tour of they come near you.
HEY MARSEILLES FALL U.S. TOUR
with Sea Wolf
Tue-Oct-9 – Denver, CO at Hi-Dive
Thu-Oct-11 – St. Louis, MO at Plush
Fri-Oct-12 – Louisville, KY at Good Time Emporium
Sat-Oct-13 – Cincinnati, OH at Taft Theatre
Sun-Oct-14 – Columbus, OH at The Basement
Mon-Oct-15 – Pittsburgh, PA at Stage AE
Tue-Oct-16 – Asbury Park, NJ at The Saint
Fri-Oct-19 – New York, NY at Le Poisson Rouge (CMJ)
Sat-Oct-20 – Boston, MA at Church Of Boston
Sun-Oct-21 – Philadelphia, PA at North Star Bar
Mon-Oct-22 – Washington, DC at DC9
Tue-Oct-23 – Toledo, OH at Frankie's Inner City
Wed-Oct-24 – Chicago, IL at Lincoln Hall
Thu-Oct-25 – Milwaukee, WI at Club Garibaldi
Fri-Oct-26 – Minneapolis, MN at Cedar Cultural Center
Mon-Oct-29 – Salt Lake City, UT at Urban Lounge
Tue-Oct-30 – Missoula, MT at The Top Hat
Wed-Oct-31 – Pullman, WA at Bell Tower
Fri-Nov-2 – Vancouver, BC at Electric Owl
Sat-Nov-3 – Portland, OR at Doug Fir Lounge
Mon-Nov-5 – San Francisco, CA at The Independent
Wed-Nov-7 – Santa Cruz, CA at Rio Theatre
Thu-Nov-8 – Fresno, CA at Fulton 55
Fri-Nov-9 – San Diego, CA at The Casbah
Sat-Nov-10 – Los Angeles, CA at El Rey Theater

4 comments
4 Comments »
Leave a comment