February 20, 2012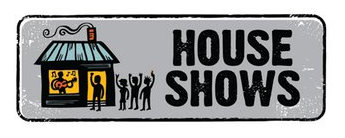 The wild, celestial scale of musical largesse has tipped off its fulcrum in my favor, and we are currently splashing around in a sparkly, melodic deluge of fantastic upcoming Fuel/Friends concerts that I am hosting in the coming weeks. I feel truly awed and thrilled; all four of these special headliners have been listed in my year-end tops lists before.
You're invited to all four warm wonderful nights, or if you have friends in Colorado, please let them know. Whoever comes from the farthest will get a song dedication and a hug.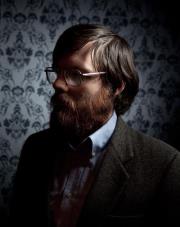 Next Wed., Feb 29 (LEAP DAY!): CATALDO HOUSE CONCERT
On their way to open for some Blind Pilot tour dates, Cataldo is stopping by my house to fill an evening with music. Eric Anderson crafts plaintive, thoughtful, catchy pop that I have been head-over-heels for since I first heard it. His bio tells you all you need to know, I think: "I want to make beautiful things using people and tools around me. I believe in circuitous, round-about methods, trying as hard as you can, and fucking up as much as is necessary before you get things right. I believe in counter-melodies, gang vocals, and the banjo. Most of all I believe in singing things that are important to me and might be important to you."
My Heart Is Calling/Following – Cataldo
Next Friday, March 2: DREW GROW AND THE PASTORS' WIVES
(@ Moe's BBQ, Fuel/Friends presents)
Drew Grow is a name you've heard me talk a lot about, because I believe in their brand of potent musical gospel. DGPW performed at the very first house concert I did, and the four of them have become my good friends, because they have beautiful hearts that create impassioned music. Their songs are soulful, varied, and incendiary live.
I'm presenting their Friday night show at Moe's BBQ, before they head out for the month of March with The Head and The Heart; come stand underneath their torrent, feel and believe things, oh — and we can bowl and get BBQ. Nothing could go wrong with this plan.
Bootstraps – Drew Grow & The Pastors' Wives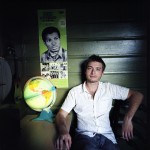 Next Saturday, March 3:
TYLER LYLE HOUSE CONCERT
(with John Heart Jackie)
From the first time I clicked play on a Tyler Lyle song, it was musical exhilaration, and I've only gotten deeper and deeper into this wonderful record. His debut album was all recorded in one day, just before he moved away from Atlanta for good. Because of that, more than anything this album feels like one exceedingly honest and humble snapshot of a moment of change and loss, without artifice, in the best possible way.
After he plays San Francisco's Noise Pop this weekend, and after his Daytrotter session recording, Tyler is stopping by to spend the evening with us (joined by Portland's John Heart Jackie). I can't wait to see this fresh new voice for myself.
The Golden Age & The Silver Girl – Tyler Lyle
When U Were Mine (Prince cover) – John Heart Jackie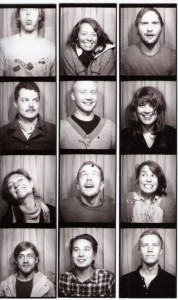 Tuesday, March 20:
TYPHOON GALLERY CONCERT
(with Motopony)
This is a huge one, folks. Typhoon wowed everyone at SXSW last year, with their approximately three hundred members (okay, thirteen) and their heads-thrown-back jubilance and shimmery, multicolored songs.
After their Letterman appearance and before they head out to play some big summer festivals in 2012, I've set them up to play a cool art gallery in town for us, all bedecked in twinkly white lights and with a sound system that can do them justice. I am co-presenting this show with our local NPR affiliate/college radio station, KRCC, and we both love Typhoon's cavalcade of instruments and voices, and the way it feels truly overwhelming. There's some of the redemptive waves of orchestral joy and colossal thumping force that we find to love in Fanfarlo. When they all throw their heads back and sing "alleluia, it will be gone soon," I get chills, every time.
I am also thrilled to get to see Seattle's Motopony, who I hear off-kilter great things about.
TICKETS: on-sale now at the KRCC studios, and at Venue 515 in Manitou Springs for $10.
The Honest Truth – Typhoon
Seer – Motopony

Let's listen to some good music, drink a good beer, and revel together.

5 comments
5 Comments
Sorry, the comment form is closed at this time.