January 24, 2012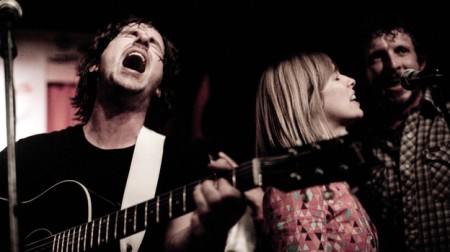 Portland was an unrelenting adventure of starting an intense graduate program (80 class hours in two weeks), trying to taste all the beers in the city (failed), and also seeing five tremendous shows at four different Portland venues. I slept little, laughed much, and met rad folks. As the dad of the host family I stayed with bemusedly told me, his eyes crinkled with a smile as I clung to the coffee pot one early morning: "Well, you sure are squeezing every last bit out of this city, aren't you?"
But I've felt tense and dry since my plane landed home, throat closing a little at the magnitude of the schoolwork I gotta be on top of in a self-directed way for the next six months until my next residency in July. Music? What's that?
And then I shut up and stopped the spiral, and just put the headphones on and laid flat on my bed. I put the opening song on the new, marvelously stunning Adam Arcuragi album on, and it was like a churning, splashing river just poured all through me, striking fear. From that earthquake rumble drumroll that starts the song, how can any of us doubt our reserves when there is music like this to explain the questions?
We have wells they don't even know about.
Oh, I See – Adam Arcuragi

I have been listening to Like a fire that consumes all before it… (Adam's incredibly-aptly-titled new record) without ceasing since early December. Stream the full album now on NPR, then go preorder it immediately so at the end of the year when I am naming my favorite albums of 2012 you can pull this out and we can excitedly discuss.
The album is out next week on Thirty Tigers (Centro-matic, The Avett Brothers, Jason Isbell, Jessica Lea Mayfield – they've got some of my favorite ears in the business). Every track is phenomenal, laced with stomping feet, ebullient golden-bright banjo, weighty piano that cascades just when you need it to, and choruses of voices. Also, track 8 "The Well" is worthy of being played at my funeral: "When we ache no more (oh won't it be something to see)"…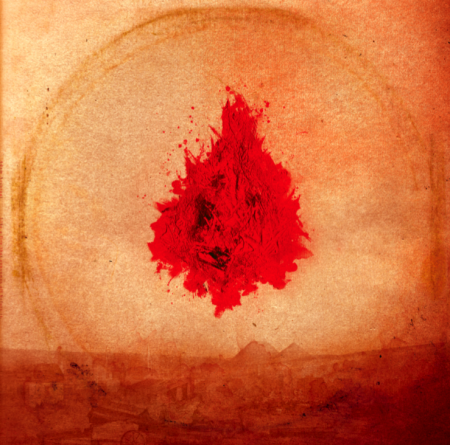 Then while you are waiting for January 31 for the new album, go get their Daytrotter sessions, because there have been full days where all I want to listen to is "Broken Throat" from Daytrotter 2009, a bluesy bittersweet tune that stuns me every time with the opening lyrics: "Like swinging your arms in the dark to find out how the light sits…" and then just keeps walloping me over and over. You guys, it's ridiculous.
You might remember the Blogotheque video I posted last month of Adam and his friends singing their pure little hearts out in a NYC market; I said if I ever got to see them live I'd probably be like that ancient Chinese lady sitting by her booth, grinning and clapping along. Well, we're recording a Chapel Session on Saturday morning. That'll be me, grinning and clapping along.
Oh I see them coming.
ADAM ARCURAGI WILL WARM UP YOUR WINTER TOUR

Jan 27 (Fuel/Friends presents!) – Hi-Dive, Denver, CO
Jan 29 – Cicero's, University City, MO
Jan 30 – The Empty Bottle, Chicago, IL
Jan 31 – Cafe Bourbon Street, Columbus, OH
Feb 01 – Garfield Artworks, Pittsburgh, PA
Feb 02 – Union Pool, Brooklyn, NY
Feb 03 – PA'S Lounge, Somerville, MA
Feb 04 – Cafe Nine, New Haven, CT
Feb 06 – Kung Fu Necktie, Philadelphia, PA
Feb 07 – IOTA, Arlington, VA
FEb 08 – Cedars Lounge, Youngstown, OH
Feb 09 – Musica, Akron, OH
Feb 11 – MOTR Pub, Cincinnati, OH
Feb 12 – The End, Nashville, TN
Feb 13 – Bottletree, Birmingham, AL
Feb 14 – The Earl, East Atlanta, GA
Mar 14 – The Green Room at Warehouse Live, Houston, TX
Mar 21 – Sail Inn, Tempe, AZ

7 comments
7 Comments
Sorry, the comment form is closed at this time.