February 9, 2011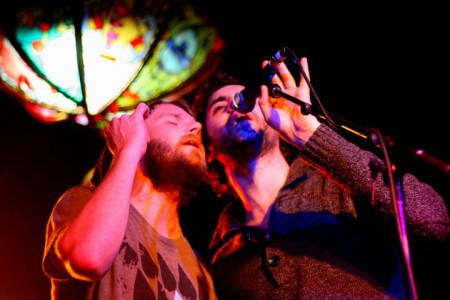 So when your dayjob hands you lemons (uhh, Indianapolis in February?), I say you make a lemonade and whiskey mix, with a drive down to see a best friend in Nashville and an uncle along the way in Kentucky. And if it turns out that The Head and The Heart is playing at the Cannery Ballroom that night with Dr Dog, well heck that's even better.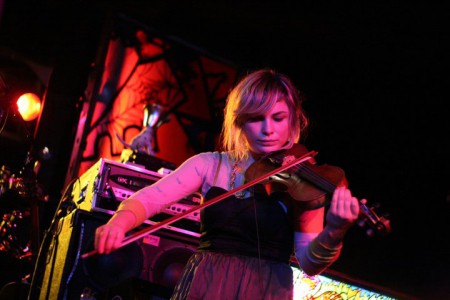 So this past weekend I rented a zippy car, drove across rivers, through snow, and past Elizabethtown — and found myself in Nashville for less than 48 hours. After a stop at the Flying Saucer, Bethany and I headed straight to the Cannery Ballroom, which was buzzing with excitement (and a long line outside by 7pm). First thing to delight me was that The Head and The Heart has proper merch now (they only had a suitcase of CDs last time I saw them at my house show): white vinyl 7″ singles of "Down In The Valley" b/w "Ghosts," two sweet tshirt designs (I got the brownish one with raindrops) and posters, as well as download cards for their albums in advance of the Sub Pop physical re-release coming up on Record Store Day.
Down in the front waiting for The Head and The Heart to take the stage, I smiled to listen to the crowd around me talk about them. The excitement was palpable, and it was a shift to have so many people singing along to their lyrics around me, and so far from home (mine or theirs). This band keeps playing bigger stages –just announced: um, Sasquatch mainstage– and it is a joy for me to get to dance and sing along. And I am glad so many more are dancing along with me – their three part harmonies, their clever rhythms, all the smart lyrical twists continue to delight and convert new audiences.

And then wow, did Dr. Dog completely blow me away live. Their technicolor stained-glass stage and fuzzy-knit everything was the perfect visual metaphor for their music – explosive, bright, and warm.
They're one of the best live bands I have seen in a long time — they've forever been on that list I keep running in my head of "I know I need to see this band, really" but never had until Saturday night. I was negligent in 2010 by not naming Shame, Shame one of my top albums of the year. I've been compensating the last few months by just listening to it on repeat and trying my hand at the resplendent harmonies, wishing I could shred a guitar like them.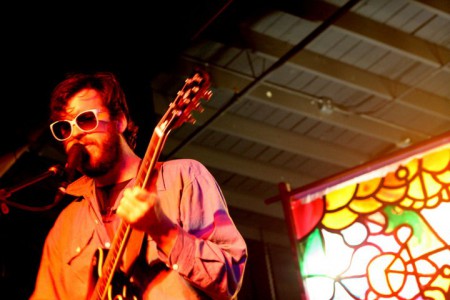 The night ended just exactly like this video shows, shot two days before the Nashville show I was at (in fact many people appear to be wearing the same exact thing). The Head and The Heart joined Dr Dog on stage for a jubilant closing rendition of "Jackie Wants A Black Eye," probably one of my favorite songs I heard all of last year.
"And we're swapping little pieces of our broken little hearts…." Absolutely marvelous.

These two bands will pair back up to play the Pearl Street Music and Arts Festival in Boulder in May, and it was announced today that The Head and The Heart have been invited to play at the Telluride Bluegrass Festival June 16-19, one of the very best music festivals this world has to offer you. Telluride organizer Brian Eyster wrote to me last week to tell me that they'd booked the band, and said the opportunity was something that "we rarely if ever give to a young band like this… but we believe in them."
Me too, Brian. Yay.

SHOW ALERT!
The Head and The Heart are playing another Fuel/Friends house show on the night of Saturday, March 12th, on the way down to SXSW. Follow Fuel/Friends on Facebook to be notified when I post all the details!

8 comments
8 Comments
Sorry, the comment form is closed at this time.