December 19, 2010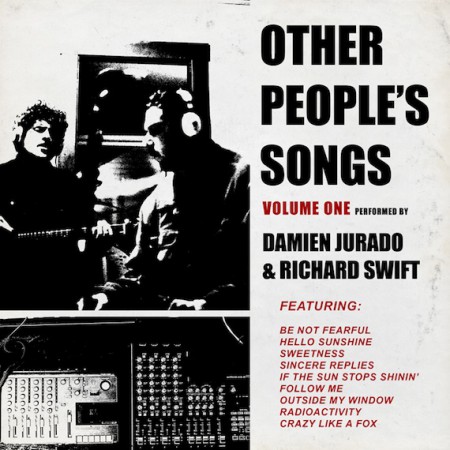 I fell for this Bill Fay song the first time I heard it in the Wilco movie I Am Trying To Break Your Heart. But where Jeff Tweedy's version is a humble benediction that casts out fear (and which I've used on a dozen mixtapes), this version from Damien Jurado and Richard Swift rises up all spectral and echoey, like a lost gospel choir in some knockaround vacant Southern church. Affecting and fabulous.
Be Not So Fearful – Damien Jurado and Richard Swift
Be Not So Fearful (live at the Vic, 1/6/03) – Jeff Tweedy

This is the first track on the collaboration album Other People's Songs that Secretly Canadian labelmates Jurado and Swift recorded late this summer and released for free. Yup, free.
Go get it here, and read more about the song selection and recording process over here. Swift produced Jurado's Saint Bartlett album this year, and I once saw Swift open for Wilco — a neat perfect circle of music.

2 comments
2 Comments
Sorry, the comment form is closed at this time.