October 29, 2010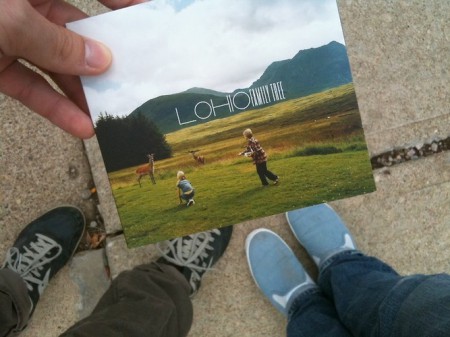 Lohio is from Pittsburgh, or as frontman Greg Dutton described it to me, "a land where three rivers become one" — which sounds fittingly more magical.
I was drawn to pluck their fantastic little Family Tree EP out of the tilting stack of promos by my stereo solely based of the title of the first song: "Leave The City, Leave Your Room" — excellent advice in the continuing quest towards adventure. It's the spirit that permeates the whole album, one that makes me want to crane my neck upwards as I walk down the street, looking for some magic.
Family Tree – Lohio

I love the low/high combination of shimmering bells and bleeps here on this song, combined with the sexy bass undercurrent. Their tunes are reminiscent of the chimey harmonics and thumping drumlines of Fanfarlo, the singalong freshness of Welcome Wagon or Sufjan Stevens, and at times the nuanced breathy confessionals of Doveman – this little EP snuggles right into niches of music that I enjoy and makes me happy with their own fresh creations.
They've been making music since 2007, but dive in by listening to / buying their newest EP now on Bandcamp. It'll be the nicest part of your day.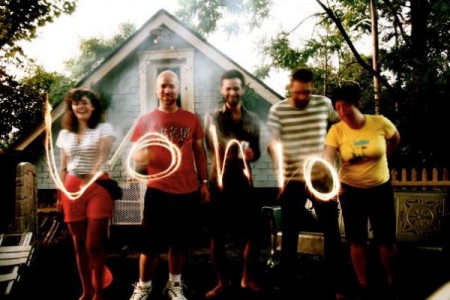 Lohio is playing Pittsburgh's Thunderbird Cafe on 11/13 with Shearwater and Damien Jurado, with a longer winter tour coming soon. Watch out for them.

7 comments
7 Comments
Sorry, the comment form is closed at this time.