October 22, 2010
Sam Beam (Iron & Wine) writes songs that could be stripped of all their music and go dressed as poems on Halloween. As compelling and gorgeous the melodies he weaves can be, I am often laid out by a turn of phrase or simple description in his lyrics. This new song has been floating around in various live videos on the internet (both of the early performances he flubs charmingly) but since this is from a radio broadcast last week, the sound quality is near-perfect. I think this is the best mp3 of it yet.
Plus — this version has the backing vocal accompaniment of the lovely, lovely Rosie Thomas.

Half Moon (new song) – Iron & Wine

Halfway home in the hilltop trees
and all our footprints in the snow
and the evening glow
leaving
Low night noise in the wintertime
I wake beside you on the floor
counting your
breathing
'cause I can't see nothing in this half moon
lay me down if i should lose you

Halfway-working on a wornout house
and all our friends the ragged crows
and aching bones
whining
Where are we when the twilight comes?
the dark of valley and the breeze
and the frozen leaves
chiming
'cause I can't see nothing in this half moon
lay me down if i should lose you…

Really, perfect for this season, right? I've listened to it on loop since this morning, and have been singing along to that nahh nahhh verse at the end.
Also, this was how he started that show last week in Milwaukee, and it made my heart hop when he gets to that chorus "have I found yooooooou?" in his solo, piercing falsetto. Wow.
Flightless Bird, American Mouth (a capella) – Iron & Wine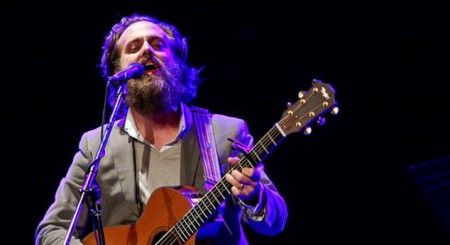 [thanks, Adam!]

8 comments
8 Comments
Sorry, the comment form is closed at this time.