August 13, 2010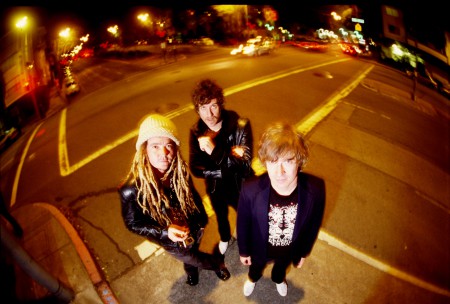 Are you aware that Nada Surf has an excellent new album of covers? If I Had A Hi-Fi came out a few months ago, after being first available only on tour at their merch booth, and is now consumable by the general intelligent public. That includes you, dear reader.
I love covers because they show the diverse range of influences on a band, and it is fascinating to hear your favorite musicians interpret another's work. Nada Surf has chosen old and new songs from folks as varied as Kate Bush, The Go-Betweens, Depeche Mode, and The Muslims (now The Soft Pack). Matthew Caws told me about this idea back in November of 2008, and I've been waiting with bated breath ever since.
This Spoon cover is absolutely ace. Ira Elliot of Nada Surf is one of my favorite drummers in all of rock and roll – so feisty and precise. Here, he just makes me smile. This is a great song, and sounds marvelous filtered through Nada Surf's harmony and clatter.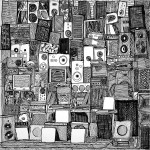 The Agony of Lafitte (Spoon) – Nada Surf
There are handwritten notes from the band behind the disc tray in the CD case about each song and why they picked it. Matthew writes, "The same 'Sylvia' dropped us from Elektra right after we made The Proximity Effect." Ouch.
The Agony of Lafitte – Spoon

If I Had A Hi-Fi is available now on Mardev Records.
[top photo credit the superb Peter Ellenby in SF]

7 comments
7 Comments
Sorry, the comment form is closed at this time.