June 22, 2010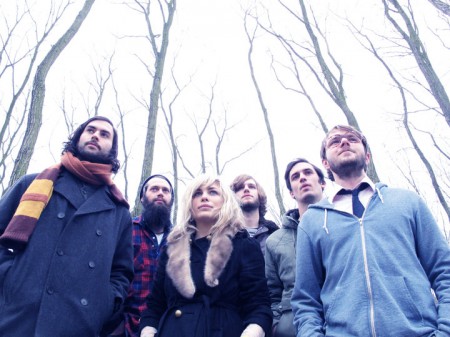 The Head and The Heart is from Seattle, and make a breed of infectiously catchy pop music with a good backbone. It's a classic sound that never gets old – think of Paul McCartney with a violin and three-part harmonies. This tune could even go on my Stomp/Clap Mix. Enticed?
I listened to them because of a very persuasive friend in the Pacific Northwest who has seen them so many times she's a bit concerned about achieving stalker status, but they are just that good, according to her. After being immediately grabbed by this song, and then putting it back on repeat for a dozen times more, I believe her.
I'm already singing along; I bet you will too. 1, 2, ah-1-2-3-4.
Sounds Like Hallelujah – The Head and The Heart

They're currently unsigned, and self-releasing their debut album this week. The CD release party is this Friday night in Seattle, and they've got a few more shows up and down that gorgeous green coast in the coming weeks. If you go, watch out for my rabid friend Michelle. She'll be the one singing along to all the words; do ask her about the time we met Charles Barkley for drinks. No, really.
Bonus video:
[photo credit Robertsen Ashman]

12 comments
12 Comments
Sorry, the comment form is closed at this time.