March 16, 2010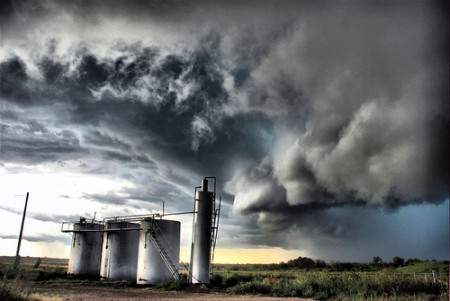 So. Despite my general disdain for television, I kinda might have sorta gotten addicted to Friday Night Lights. It happens, on occasion, when an exceptionally good show crosses my path, and even moreso when it has an ace soundtrack. At the urging of several friends with really good musical taste, I began gorging myself on the first three seasons on DVD right around Thanksgiving and I'm just catching up. The best I can explain, in its finest moments, this show feels like a Springsteen song in small towns and the fires of youth, all come to life in Texas.
The soundtrack is impressive. I've had to watch each episode with my laptop nearby because I do an excessive amount of lyrical-snippet Googling and message board trolling (nerd!) to find all the deep cuts and covers and quirky songs the music directors have chosen. Whoever they are, I love them. If you've never watched the show (I thought it was lame for years) take a gander at the soundtracking and you might change your mind. The songs fit perfectly, and then once you start watching, you and I can have conversations about Tim Riggins. Trust me.
Since I enjoy making mixes for occasions, heading to SXSW tomorrow (via aereo this year, sadly, not roadtripping like that one amazing time last year) makes this new mix sound even more satisfying. These are all songs that have been played on the first three seasons of the show. If you happen to be driving down to Texas this week, do me a solid and burn this to enjoy on the way.
CLEAR EYES, FULL HEARTS, CAN'T LOSE (FNL/TEXAS MIX)
Your Hand In Mine (with strings) – Explosions In The Sky
Everything I Do (Miss You) – Whiskeytown
Read My Mind (Like Rebel Diamonds Mix) – The Killers
Devil Town (Daniel Johnston cover) – Bright Eyes
Permission – American Catapult
Either Way – Wilco
To Build A Home – The Cinematic Orchestra
Dead Man's Will – Iron & Wine/Calexico
Decline-O-Meter – The Gourds
I Made A Resolution – Seawolf
Devil In Me – 22-20s
Eyes – Rogue Wave
If It's The Beaches – The Avett Brothers
Eyes Wider Than Before – Scott Matthews
I Will Dare – The Replacements
Starlite, No. 1 – Mojave 3
Storm – Jose Gonzalez
Morning Hollow – Sparklehorse
Remember Me As A Time Of Day – Explosions In The Sky
ZIP: CLEAR EYES, FULL HEARTS, CAN'T LOSE MIX


(Image credit David Kozlowski).

45 comments
45 Comments
Sorry, the comment form is closed at this time.