February 9, 2010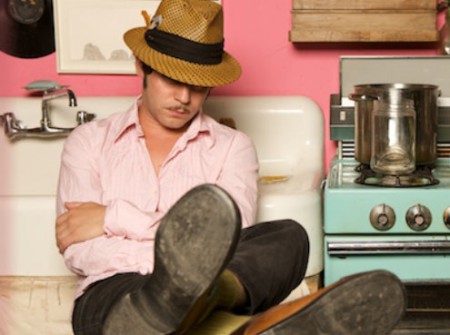 One of my favorite songs on Langhorne Slim's last outing Be Set Free was the rambling, jangly romanticism of "Say Yes" — specifically where he pleads, "Put on your blue lipstick and I'll put on my venus boots, and we're in California but it might as well be the moon. Say yes, say yes, say yes…"
I couldn't resist that request from him, even if I'm not exactly sure what it means. I'd say yes.
Go send the song in a fancy little Valentine's Day card to someone you've taken a shine to. I'm seeing Langhorne on Wednesday night at the Hi-Dive, and I have a prize pack to give away to a lucky Denver reader:

LANGHORNE LOVES YOU: SAY YES PRIZE PACK
- One vinyl copy of Be Set Free
- One signed Langhorne Slim canvas bag
- A pair of tickets to his show Wednesday night at the Hi-Dive
Leave me an amenable, yes kind-of comment and we'll sort things out Tuesday night.
Say Yes – Langhorne Slim (do it!)

He is touring all over to about 40 cities between now and April so seriously, you got lots of chances to agree with him, and I think you'll find him and his music…mighty agreeable.

15 comments
15 Comments
Sorry, the comment form is closed at this time.