October 21, 2009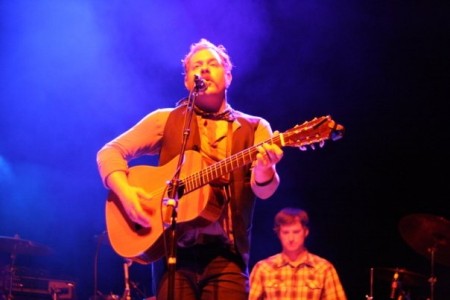 I just heard from the fine Rounder Records label (Delta Spirit, Sondre Lerche, Son Volt) that they have signed Denver's Nathaniel Rateliff and The Wheel, one of my other favorite Colorado bands! Today is a good day for Colorado music; they absolutely deserve it.
Early Spring Till – Nathaniel Rateliff & The Wheel

The Wheel just played a stunning set at Brooklyn Vegan's CMJ showcase last night, and are opening for Mason Jennings in a few weeks.
When I saw Rateliff and The Wheel open for Bon Iver this summer, they captured the attention of the crowd and held us all riveted in place for the entire set, enchanted. I wrote that "their intricate, melancholy songs are steeped in goodness and ready for a larger stage." Looks like they're on their way to getting it.

[my pic above from the Bon Iver show set]

Comments Off
No Comments
No comments yet.
Sorry, the comment form is closed at this time.