October 16, 2009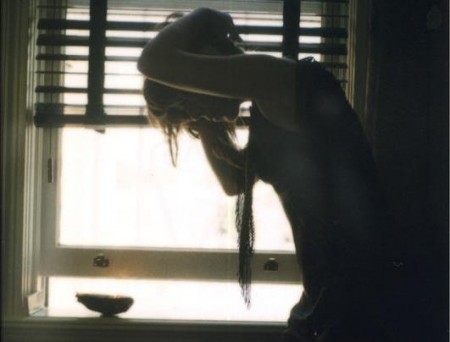 I'm coming up only to hold you under
I'm coming up only to show you wrong
and to know you is hard,
and we wonder…..

The original Band of Horses song "The Funeral" is a shimmering, gorgeous cascade that always reminded me of watching waves break, or a beam of sunlight shoot through the clouds – direct and powerful. Breathtaking when it explodes around that 1:20 mark.
But there's something in those lyrics that catches in the back of my throat, that I must admit gives me pause with its undertones of… vengeance? Sadness? Regrets? It's never been more prominent to me than the way Serena Ryder takes this song and makes it her own. Her voice is a powerful creation that feels muted here, but channels a hint of Janis Joplin, or more recently the marvelous Samantha Crain. This recording comes from a 4-song EP of covers a la Cat Power.
I am entranced by her throaty alto re-creation — smoky and restrained, and yet so terrifically mournful.
Funeral (Band of Horses cover) – Serena Ryder & The Beauties

Serena is from Toronto and this year has brought tours with Ingrid Michaelson, Paolo Nutini, and Pete Yorn. Her album is it o.k. is out November 3rd, and she plays Denver's Bluebird on October 27th.

[poached off Dainon's radio show]

4 comments
4 Comments
Sorry, the comment form is closed at this time.