August 6, 2009
My love for David Gray is vast and deep, the astounding way he can turn a lyric (these, for example are some of my favorite) or birth a simple piano melody to make my heart ache. His show in 2006 at the Colorado Convention Center still remains a top one for me.
Gray has just previewed a new track from his eighth full-length studio release, Draw The Line (due out Sept 22 on Mercer Street/Downtown Records).

Listen to 'Fugitive'

The album has eleven new songs, two of which are duets with great female vocalists: Jolie Holland (on "Kathleen") and Annie Lennox ("Full Steam Ahead"). I especially love Jolie Holland's voice (of the Be Good Tanyas), and in an interview with Spinner, Gray said, "I'm a huge Jolie Holland fan. She's absolutely fantastic and there's not many people who manage to be so natural and unselfconscious. Her voice is just so warm. It reminds me of Cat Stevens in the best possible way." Not a bad compliment, at all.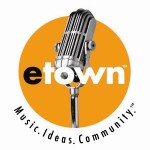 COLORADO READERS! Friday night's eTown taping with David Gray (yes, that's tomorrow) has long been sold out, but Fuel/Friends has a pair of passes to give away to the first person who emails me and tells me their favorite David Gray lyric and why.
Easy peasy, and you're welcome. It's gonna be a marvelous show.

For those of you who don't win (or aren't in Colorado) be sure to check out the list of fall tour dates elsewhere, with more to be announced in the coming weeks.
DAVID GRAY FALL TOUR
Oct 23 – Boston, MA, Wang Theatre
Oct 24 – New York, NY, WAMU Theater
Oct 26 – Toronto, Canada, Massey Hall
Oct 27 – Upper Darby, PA, Tower Theatre
Oct 29 – Chicago, IL, Chicago Auditorium Theatre
Oct 30 – Minneapolis, MN, Orpheum Theatre
Nov 1 – Denver, CO, Paramount Theatre
Nov 2 – Salt Lake City, UT, Kingsbury Hall
Nov 4 – Portland, OR, Arlene Schnizer Concert Hall
Nov 7 – Oakland, CA, Paramount Theatre
Nov 9 – Los Angeles, CA, Orpheum Theatre

8 comments
8 Comments
Sorry, the comment form is closed at this time.