July 15, 2009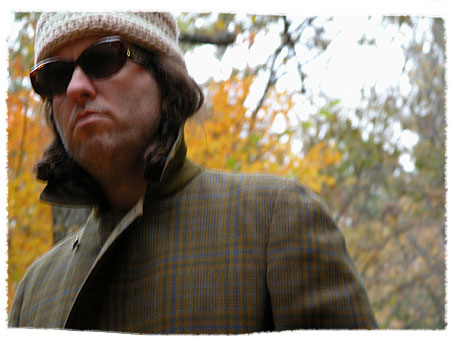 Today we got our first listen into the solid forthcoming album of covers of Mark Mulcahy's songs, Ciao My Shining Star
, a benefit album for this wonderfully rich songwriter in his hour of financial need (his wife died, leaving him with small twins to raise).
The lead off track is an icy reworking of "All For The Best" by Radiohead's Thom Yorke, and we'll get to that in a sec, but the one that caught my eye even more quickly is the new cover from The National. I've loved this song below for a few years now, and I am flabbergasted at how much the original just sounds like a National song now that I listen to it through that filter. I think this will be the "Sleep All Summer" of my fall – both versions are equally addictive. The closing strings on The National's version actually caused my chest to hurt.
Ashamed Of The Story I Told (Polaris cover) – The National
Ashamed Of The Story I Told – Polaris
With the backbone of Mark Mulcahy's solid songwriting, this covers album looks to be one of the best ones out in 2009 (tied with Dark Was The Night). The roster of artists featured is incredible: Thom Yorke, The National, Michael Stipe, Ben Kweller, Frank Black, Liz Phair, Vic Chesnutt, Elvis Perkins, and more.
So who is Mark Mulcahy and how did he inspire so many of my favorite artists? I first heard of him through Nick Hornby's Songbook, when he wrote, "I would have missed out on people like Mark Mulcahy, whose first album, Fathering, I bought [on the recommendation of a music shop proprietor], and played repeatedly for months. 'Hey, Self Defeater,' the first track … made it onto just about every compilation tape I made that year."
Mulcahy was also the artist behind the 90s band Polaris, from the TV show The Adventures of Pete & Pete. It was some of the best music ever to hit Nickelodeon — sugar-pop at its finest. I've re-upped the previous post with Mulcahy's songs from the cassette tape you could get from saving Frosted Mini-Wheats barcodes. They are deceptively good for something from a kids show.
Since being introduced, I have come to respect Mulcahy as a literate first-class songwriter, and this song from his band Miracle Legion first appears simple, yet is laden with ache and meaning in the smallest of moments, like watching a sibling cut grass and the overwhelming monotony of life that can imply. The jangly effect of the original reminds me quite a bit of some of my favorite things about late-80s R.E.M or The Smiths. Thom Yorke's version is distant electronica, layered all crisp and sad and perfect.
All For The Best – Miracle Legion
All For The Best (Miracle Legion cover) – Thom (and Andy) Yorke

Waking up, and the bed was made
no one looked me in the eye
the more I try, the more I cry
and it's all for the best
Watched my brother cutting grass outside
sitting on the porch he told me
it's a long way to go before we can rest
but it's all for the best
You're so beautiful it sings
on a lonely lazy morning
and when I see you rocking back and forth
whispering that it's all for the best
One day the stone will roll away
soon you'll see
you're far away from home but never far away from me
and that's all for the best
…and say you love me
Promise me, son, not to do the things I've done
walk away from trouble at the end of the day
Say you love me
say you love me
Let's just say you love me

Devastating and beautiful. That song, and especially Thom's alienated version of it, slays me.
You need to go snag a few more free songs from throughout Mulcahy's career, and watch for Ciao My Shining Star: The Songs of Mark Mulcahy, out Sept 29th on Shout Factory. I really cannot wait.

5 comments
5 Comments »
Leave a comment