May 2, 2009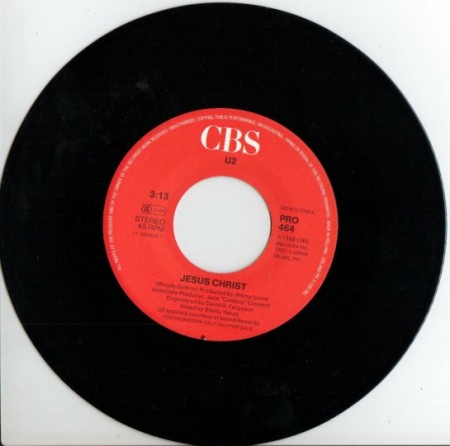 For a bunch of Irishmen, U2 has always been capable of throwing down a pretty darn soulful gospel jaunt in my book. Rattle and Hum is one of my favorite U2 eras (along with Achtung Baby. And maybe, oddly, Pop. I like Pop).
My friend John just brought this 20-year-old U2 cover of Woody Guthrie's "Jesus Christ" to my attention, an mp3 I had in my iTunes library but had let settle to the bottom of the unlistened pile. Today is a grey and drizzly Saturday in Colorado, after a very long and difficult week, and this bit of handclapping, foot-stomping folk gospel is just the right medicine.
U2 originally recorded this in 1988 for the Woody Guthrie tribute album Folkways: A Vision Shared along with a pretty formidable collection of other artists. If this jubilant cut sounds reminiscent of Rattle and Hum, it's for good reason — it was recorded during the same sessions.
The vinyl single of "Jesus Christ" was released as a promotional single in the Netherlands only.
Jesus Christ (Woody Guthrie cover) – U2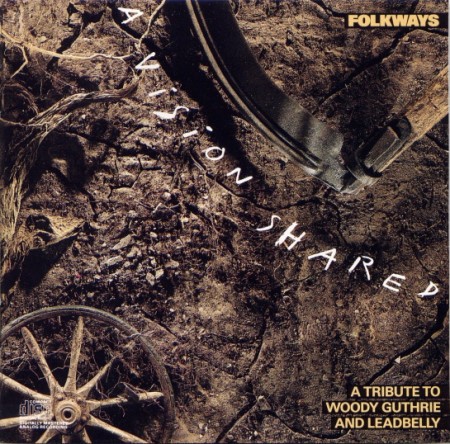 The original Woody Guthrie recording of this song was first captured on tape as part of the 1940 Library of Congress Recordings by Alan Lomax — the first recordings of Woody Guthrie ever, that I am aware of. When I was trawling around in the Library of Congress audio archives last May (talkin' to rad people) I remember seeing these in the  American Folklife Listening Room. I could have gotten permanently lost there, happily.
Jesus Christ (ripped from vinyl) – Woody Guthrie

[release info via U2wanderer]

10 comments
10 Comments
Sorry, the comment form is closed at this time.