February 15, 2009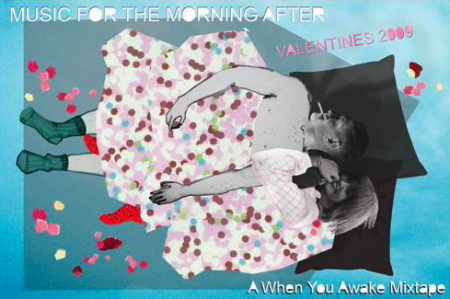 Rub your eyes and nurse your Valentine's Day hangover with two mixes from When You Awake, full of songs that "represent that warm feeling you get when you wake up in your lover's arms" (which makes me think of this, but hey).
Bands like Vetiver, Bowerbirds, Hymns, Dr. Dog and Langhorne Slim all selected tunes for the compilations, as well as some of your favorite bloggers. Check out their choices and two full mixes here.
The Ship Song (live at Glastonbury) – Nick Cave
[the original was selected by Howlin' Rain for the mix]

Comments Off
No Comments
No comments yet.
Sorry, the comment form is closed at this time.