August 5, 2009
After a week at sea, I might be listing to the side a little bit when I walk, and still securing things so they won't fall over when the ship tilts. I have what some call dock shock; it took me a week to get used to living on the ocean, and now it seems a week until everything on terra firma stops moving. I had an absolutely incredible, transformative week at sea — you can see how it all unfolded in these pics.
I needed a kick in the proverbial pants to get me back blogging after that (much-needed) unplugged sea sabbatical, and this brand new EP from Pete Droge is just the thing. Droge keeps popping up over the years in places I love, with music that his site calls "rich and loamy" (and I love that word, loamy).
I find his tunes always hit the sweet spot of expansive, golden afternoons in the sound spectrum. The The Droge & Summers Blend: Vol. 1 EP is available for a pay-as-you-like download, and was recorded on Vashon Island, off the coast of Seattle.
Tie The Knot – Droge & Summers Blend

The title of the EP actually doesn't refer to this current season (although it totally could), but the vocalist Elaine Summers who shares singing duties here with Pete. These same two recorded a fabulous little duet (an homage to Gram Parsons and Emmylou Harris, according to Cameron Crowe) which appeared in the Director's Cut of Almost Famous, of course one of my favorite movies. How perfect is this?!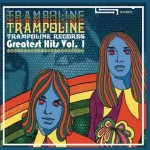 Previously from Pete, he contributed the title track to the 1996 Ted Demme film Beautiful Girls, and notably popped up on a lovely little sampler from Pete Yorn's label Trampoline Records in 2002 with this tune, a highlight of the very-strong album:
All Lit Up – Pete Droge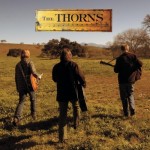 And, I will always take every opportunity I can find to post this song, one of my all-time favorite summer tunes that I never tire of listening to. "Long Sweet Summer Night" is from Droge's collaboration with Matthew Sweet (their voices blend so well together) and Shawn Mullins (rockabye. Do it), The Thorns. It's on their self-titled 2003 album

Long, Sweet Summer Night – The Thorns
There ain't no traffic lights in this little town
and lots of places where there's no one around
Out by the red water, on the new grass
we'll wake up the morning, making it last

So yep. Get to know Pete Droge this August.
[tip via]