January 5, 2012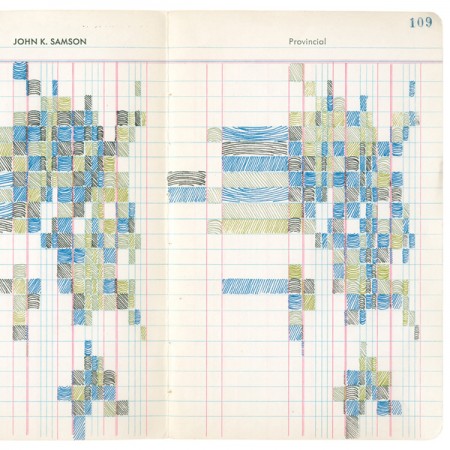 I board a plane early this morning to Portland, Oregon, for the first of four short-term graduate school residencies I'll be completing in two-week chunks over the next couple of years, contributing to a shiny Master's degree in Intercultural Relations. This new song from John K. Samson (The Weakerthans) is just about the most perfect soundtrack for the precipice I stand on that I can think of.
John K. Samson – When I Write My Master's Thesis by antirecords

John's work with The Weakerthans (especially on 2007′s Reunion Tour) pierces me through more effortlessly than most other records I can think of. There's something in the timbre of his voice that is so completely honest, with literate lyrics that twist and roll over each other. I agree with Craig Finn (of the Hold Steady) in the video below, where he says that John's songs are "beautiful, brutal, honest and comforting, all at the same time." After releasing an acoustic EP this past November, Samson is bringing us his first full-length solo album Provincial (Epitaph/ANTI) on January 24.
"Letter In Icelandic From The Ninette San" is another heart-stoppingly gorgeous track from the new album, and you should listen immediately. And no, I don't know what that title means. If I've lived this long with "Elegy For Gump Worsley," I can live with this one too, when the music is this good.
Preorder Provincial here.
JOHN K. SAMSON SPRING TOUR DATES
(More US & Canadian dates TBA soon!)
3/10 – Boston, MA at Brighton Music Hall
3/11 – Philadelphia, PA at Union Transfer
3/13 – Washington DC at Black Cat
3/15 – New York, NY at Bowery Ballroom
3/16 – Pittsburgh, PA at Club Cafe
3/17 – Buffalo, NY at Mohawk
4/1 – Seattle,WA at Tractor Tavern
4/2 – Portland, OR at Doug Fir
4/5 – San Diego, CA at The Casbah
4/6 – Los Angeles, CA at The Troubadour
4/7 – San Francisco, CA at Bottom of the Hill