September 23, 2009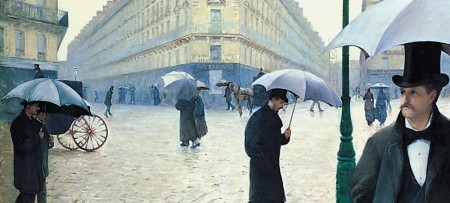 Well, my summer is over with a bang and a strong gust. The wind outside has a wicked bite to it that chills down to the skin as if my layers weren't even there. I don't mind letting this gorgeous, whole summer slip off into memory — it was a good one, a summer where I grew my first (thriving) garden, spent time down in the rich damp soil with the crickets chirping around me at sunset, while I could often hear the bells from the college chapel tolling a reminder of where in the evening hours we found ourselves. It was a summer where I got back the gift of quiet contentment in the late, warm nights.
I read several wonderfully rich books over the summer as well, sometimes sitting out on my back porch with my feet on the railing while my kiddo ran and played with the other little people in our neighborhood, blazing past as a whir of lanky legs, bare feet, and often a collection of eew-inducingly-large bugs in his bug carrier. The two books I completed on the porch in these summer months that will stick with me are Eat, Pray, Love
by Elizabeth Gilbert and So Brave, Young, and Handsome
by Leif Enger. Both cast off sparks and loaned me great joy with their vocabulary and writing style, seamlessly knitting me into the worlds they created. Gilbert's journey through a year of recovery and self-care in Italy, India, and Indonesia was a wellspring of simple strength and enjoyment on my bedside table, and Enger's book consistently delighted me with unexpected beauty in the simplest turn of a sentence, weaving Cormac-McCarthy-worthy characters with a richer innocence. This summer, they nourished me.
I can smell smoke in the air tonight from a neighbor's wood fire, out somewhere in this old neighborhood. I wrap the dense warmth of this sweater around me, and listen to this Marah song that has felt like a constant anthem of my last few winters. It's a song with some thoughtful sadness in it, but also a solitude, a strength, and that wistfully warm harmonica that cuts through it and makes me think of driving over Highway 17 in California, towards the ocean on a clear October day.
Walt Whitman Bridge – Marah
Far away from these winter streets
On a cloudless day
Your memory, your memory
Your memory blows away from me…

[top image, Gustave Caillebotte]