May 20, 2014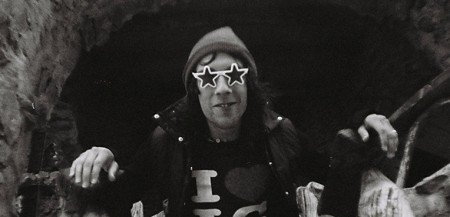 Before there was a diet that that one dude from Crossfit that you dated for a little while a couple of summers ago was following and kept trying to get you to do too, Portland musician David Strackany began playing music under the name Paleo. It ties in with the things that are primal and old, and it's a fitting name for these quirky, rustic songs with teeth, sung boldly.
We are very lucky to be welcoming Paleo for a special Sunday night house concert on June 1. His music is out on the excellent Partisan Records (home of other house show alums and friends like Field Report, PHOX, Dolorean, and Deer Tick). His latest album is called Fruit of the Spirit: recorded in Davenport, Iowa, it features a collaborative effort of friends and artists from across the Midwest landscape of Chicago, Minneapolis, Iowa City and more. Recorded with the analogue aesthetic and equipment with Daytrotter sound engineer Patrick Stolley, Fruit of the Spirit represents a modern day DYI symphony with David Strackany as the conductor and songwriter.
Over The Hill And Back Again – Paleo


Prior to creating Fruit of the Spirit, Paleo spent a year writing a song a day for his 'Song Diary' project. VP Dick Cheney even congratulated him on his massive accomplishment in a personal letter stating, "writing 365 songs in 365 days is a feat that took determination and dedication. Completing this project must bring you great satisfaction." I bet it did.

I am also thrilled that Tyler Lee Holter (from Denver) will be opening the night. Tyler makes gorgeous modern day cowboy music, and I mean that as the highest compliment. He will make you want to hop a train or ride off on his horse with him, that is a promise.
Plus One – Tyler Lee Holter
(another name-your-price song from Tyler is here)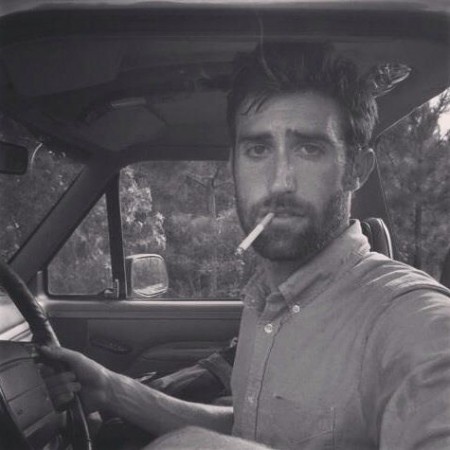 See y'all Sunday, June 1 at 7pm. Generous donations for the musicians are highly encouraged, because you are a person who supports live music and the continued growth of art that means something. YES. Do it.

1 comment
1 Comment
Sorry, the comment form is closed at this time.