March 6, 2014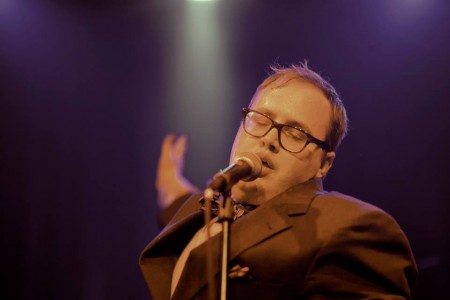 Last week my pal Ian handed me St. Paul & The Broken Bones' debut record, and emphatically told me it was his favorite album of the year so far. The next morning, in a quiet hotel room in Indianapolis, I finally got a chance to listen — and I do believe I yelped out loud from joy.
Call Me – St. Paul & The Broken Bones

With a disarming voice that channels the slightly feminine, unfuckwithable soul of CeeLo and the best high lonesome wails of Otis Redding, I can't stop watching videos of them performing. You do not picture that voice coming out of that baby-faced white dude, as he raises his arms like a Baptist preacher and fluidly shuffles his feet across the stage.
Along with his badass Broken Bones band, Paul Janeway is signed to Single Lock Records (a label founded by John Paul White of The Civil Wars and Ben Tanner, keyboardist in the Alabama Shakes). The album was recorded in Muscle Shoals, AL – that mecca of so many things funky and delicious. You can read Ben Tanner (the producer)'s notes on the recording sessions here. Their album Half The City (out now) has quickly become a near-constant soundtrack on the big old stereo in my house, always turned up loud — and enticing my friends who come over to ask, "Who IS that?"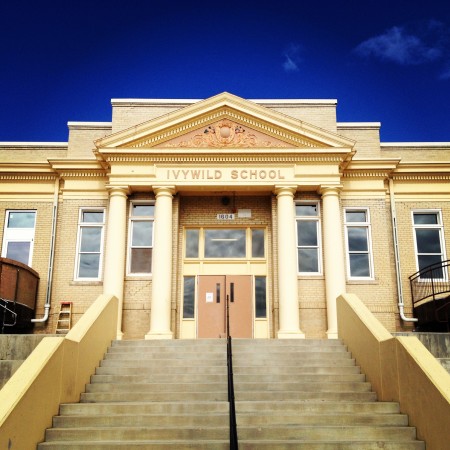 SHOW ANNOUNCEMENT! My next step after listening to the record was to immediately see if we could book them at our Ivywild School in Colorado Springs — and yep. April 14! I absolutely cannot wait. Yeah, it's a Monday night. Yeah, you'll be really damn glad you came out for this one.
Not only is a restored elementary school-turned-brewery a perfect throwback sort of place to see these guys, I feel like this band has the kind of kinetic energy and irresistible sound (those horns!) that is going to lead them onward to a very, very good year.
See you April 14.
(or one of these other upcoming tour dates, should you be further afoot from me:)
ST. PAUL & THE BROKEN BONES SPRING TOUR
Mar 6 – Savannah, GA – Savannah Stopover Festival
Mar 7 – Columbus, GA – The Loft
Mar 8 – New Orleans, LA – One Eyed Jack's
Mar 9-14 – SXSW – Austin, TX
Mar 15 – Mobile, AL – Callaghan's Irish Social Club
Mar 20 – Athens, GA – Georgia Theatre
Mar 21 – Charlotte, NC – The Chop Shop
Mar 22 – Charlottesville, VA – Southern Cafe & Music Hall
Mar 25 – Allston, MA – Great Scott
Mar 26 – New York, NY – The Bowery Ballroom
Mar 28 – Philadelphia, PA – Johnny Brenda's
Mar 29 – Washington, DC – Rock & Roll Hotel
Mar 30 – Pittsburgh, PA – Club Cafe
Apr 1 – Columbus, OH – Rumba Cafe
Apr 2 – Indianapolis, IN – Radio Radio
Apr 4 – Saint Louis, MO – Off Broadway Nightclub
Apr 5 – Jackson, MS – Duling Hall
Apr 9 – Houston, TX – The Continental Club Complex
Apr 10-11 – Driftwood, TX – The Old Settlers Music Festival
Apr 12 – Dallas, TX – Club Dada
April 14 – Colorado Springs, CO – Ivywild School
Apr 15 – Denver, CO – Hi-Dive
Apr 16 – Salt Lake City, UT – Kilby Court
Apr 17 – Boise, ID – Neurolux
Apr 19 – Seattle, WA – Tractor Tavern
Apr 20 – Portland, OR – Soul'd Out Music Festival
Apr 22 – San Francisco, CA – The Chapel
Apr 24 – West Hollywood, CA – Troubadour West Hollywood
Apr 26 – Phoenix, AZ – Last Exit
Apr 29 – Oklahoma City, OK – Bricktown Music Hall
Apr 30 – Fayetteville, AR – George's Majestic Lounge
May 2 – New Orleans, LA – Tipitina's
May 3 – Memphis, TN – Beale Street Music Festival
May 21 – London, GB – Oslo
May 22 – Islington, GB – Electric Ballroom
May 23 – Manchester, GB – Dot to Dot Festival
May 24 – Bristol, GB – Dot to Dot Festival
May 25 – Nottingham, GB – Dot to Dot Festival
Jun 5-8 – Ozark, AR – Wakarusa Music Festival
Jun 12-14 – Manchester, TN – Bonnaroo
Check this, the title track from their new album (!!):

13 comments
13 Comments
Sorry, the comment form is closed at this time.