October 13, 2013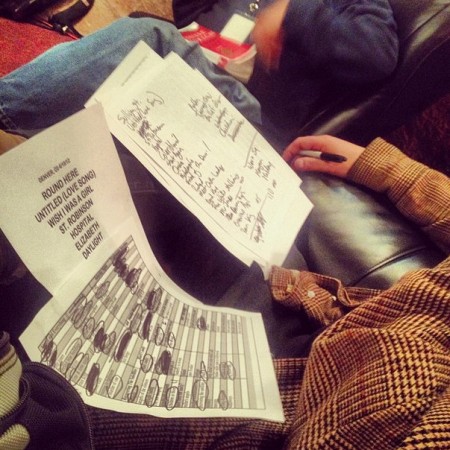 In honor of a completely amazing evening that I spent yesterday with Adam Duritz (pictured partially above, and no — I haven't stopped smiling yet), I went back tonight and re-uploaded one of my favorite live recordings ever of Counting Crows.
In August of 1993, they played the new AAA Records & Radio Convention at Boulder's Fox Theatre. I talked to Adam about it last night and he remembers that show fondly. You can read my story about this show and download the soundboard recording by following the link below, but know I wore this cassette tape out then, and in listening to it again tonight it still holds all that magic in it for me.

DOWNLOAD: COUNTING CROWS IN BOULDER, AUGUST 1993 (soundboard)

Oh! And if you happen to be in NYC this week for CMJ, check out Adam's three-day, free Outlaw Roadshow, in conjunction with my friend Ryan over at Ryan's Smashing Life blog! I would go if I could.

3 comments
3 Comments
Sorry, the comment form is closed at this time.