May 30, 2013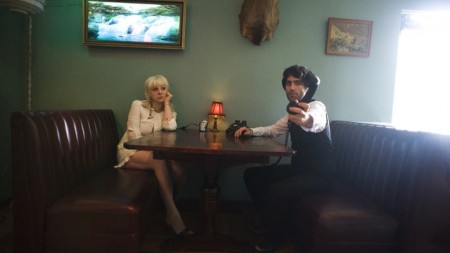 We are looking ahead to a long summer filled with all sorts of good folks coming through to play us some Fuel/Friends House Concerts! Our next one is Thursday, June 6th with Vandaveer, and has been a long time coming.
These are songs that resonate with echoes of old, rich music: spirituals, dirges, and songs of rejoicing. It often feels primal and organic in the percussion (lots of handclaps), elegant in the wending warmth of the cello. The lyrics are also dang smart; one just needs to listen to a rich allegory on songs like "Spite" to know that.
But the real currents that pull me through these songs come from the vocal pairings of Rose Guerin's icy deep low harmonies and Mark Charles Heidinger's wending ripples and currents that tug us around the rocks. Heidinger's voice has this vinegar of sadness around it that actually reminds me of Nina Simone (something I would never expect); they both have that slight metallic tang and bitter aftertaste that sounds regretful all the way through.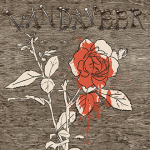 Vandaveer has a new record out of traditional folk murder ballads and other dark things, called Oh, Willie, Please. I am looking forward to being drawn into those complicated stories on a warm summer night.
And off their last record (one of 2011′s favorites of that year), the title track, which I still love so damn much. I thought of this song over and over in that Barcelona cathedral, and all those dazzling dizzying colors still come to mind every time I hear it.
Dig Down Deep – Vandaveer

As our opener for the evening, we are in for a real treat. Fresh off one of THE most insanely long and awesome shows I have seen in a very long time (at Meadowgrass this past weekend), opening the night will be Colorado Springs' own Joe Johnson. He may also know a folk murder ballad or two, and man — can he also wail when he sets his mind to it. Check out this video he made last weekend amidst the pines, with friend Kevin Ihle:

EARLY SHOW: Please note that we have a multitude of musical riches in town on this same night, and we are doing this house concert as an early show (from 7pm to 9pm), so as to allow time for all of us to hop on bikes (those who have bikes) and ride the few blocks over to the Triple Nickel for the second act of the night with more good friends: The Changing Colors, with Ark Life and Roo & The Howl, which will get started shortly after 9pm!!
A generous donation is encouraged at my house show next Thursday, to support homegrown quality music and musicians. BYOB. You can RSVP via Facebook here — hope to see you here!
Also –
UPCOMING FUEL/FRIENDS SHOWS:
June 28 – Isaac Pierce (Ten Speed Music) & Some Say Leland
July 11 – David Wax Museum & Chimney Choir
August 10 – Small Houses & Tyler Lyle

2 comments
2 Comments
Sorry, the comment form is closed at this time.