August 29, 2012
A few weeks ago, a friend offered me an envelope he had brought back from Toronto. Inside were Pop Rocks, and the bilingual labelling outside was touting the "FRUIT SAUVAGES!" confection to be found inside.
This song? It's Pop Rocks — sparkly and surprising, but effervescently addictive. Also: feels foreign, like Phoenix, or some other glossy delight. I can't stop listening to it today, as we claw tightly at these last few days of August. The song came out in March but I prefer my late-summer delights overdue and much-appreciated.
Sweater Weather – The Neighbourhood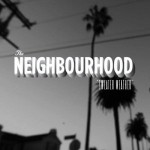 The Neighbourhood spell Britishly, but are from Los Angeles and maintain a shroud of mystery around themselves. That singer sounds perfectly androgynous and very 20, so we can forgive lyrics like "one love, two mouths."


THE NEIGHBOURHOOD FALL TOUR
(with Temper Trap)
Oct. 12 – New York, NY – Roseland Ballroom
Oct. 13 – Silver Spring, MD – The Fillmore
Oct. 14 – Philadelphia, PA – Union Transfer
Oct. 16 – Carrboro, NC – Cat's Cradle
Oct. 18 – Nashville, TN – Marathon Music Works
Oct. 19 – Atlanta, GA – Center Stage
Oct. 20 – Orlando, FL – House of Blues
Oct. 21 – Miami, FL – Grand Central
Oct. 23 – St. Petersburg, FL – State Theater
Oct. 25 – Fort Worth, TX – Ridglea Theater
Oct. 26 – Houston, TX – House of Blues
Oct. 28 – Austin, TX – Stubb's

3 comments
3 Comments
Sorry, the comment form is closed at this time.