May 3, 2012
Her adopted name comes from a literary quote that couldn't be more apt at describing the way her music glints. From James Joyce's Ulysses: "Born in all the dark wormy earth, cold specks of fire, evil, lights shining in the darkness."
I've written about Cold Specks back in December, on the strength of one cover song b-side that resonated so strongly with me as everything lay icy frozen in the world. After listening to her debut record on tremendously emphatic repeat these last few months, I've finally slowed down enough to watch (and re-watch) the accompanying video to the a-side, her first single "Holland." I am completely riveted, eviscerated by its statement.
This video is one of the best things I've seen in a very, very long time. I generally don't seek out music videos, but I can't stop watching the way this one replicates the best of what I see in my head when I listen to a genuinely amazing song. The visuals knit together and contrast the external and the majestic with the quiet, the internal, and the personal. I feel like there is a giant patterned spiderweb strung through and around all that we see and know of ourselves. When the silvery dew falls on it, you can see the web for a few minutes.
This record is that dew.
So watch this video three times full-screen, at least, to start. From the opening grainy peephole examining the microscopic world of swimming protozoa, it begins humbly, but with acute observation. Eyes wide open as we listen: the starry scatter of galaxies juxtaposed next to our busy boulevards, our arteries of headlights. A spiraling c-curve of an ocean wave aside a silent snail-shell of a human ear. A thousand red Chinese lanterns rising, illuminated and flickering into the night sky, right next to the silent phosphorescent translucence of a jellyfish orbing through the black ocean, miles away from where any human can see it.
With the crash of the chorus at around 2:06, it really digs down with a pickaxe. A hurricane force wind whips branches off full-grown trees, while in the parallel frame the sun dapples the last of a dandelion seed breaking free from its stalk in the gentle breeze and floating off to become someone's wish. A mushroom cloud of crushing destruction detonates on the horizon in unison with a thousand pink spring blossoms opening, smiling and soft in time-lapse.
Olivier Groulx, who made this video, is a genius because of this reason — and listen: he linked together beauty and death, the torrentially massive with the invisibly internal, the chaos with the intention. And it made me realize — maybe they aren't so far apart after all.
The provocation made the hairs stand up on my neck: the simultaneous burial in the terrifying avalanche and the slicing forward relentlessly through the ice. Sometimes we can be both: overwhelmed and making progress. Defeated and possibly decomposing, while budding into something stunning. My brain has trouble comprehending that. And my brain also gets it, if I just let it. IT HAPPENS AT THE SAME TIME. Why do we think it happens separately?!
When she measuredly states, "I predict a graceful expulsion" (also the title of her album, out May 22), you don't doubt her at all. All will be expelled. And all will be radiant.
Holland – Cold Specks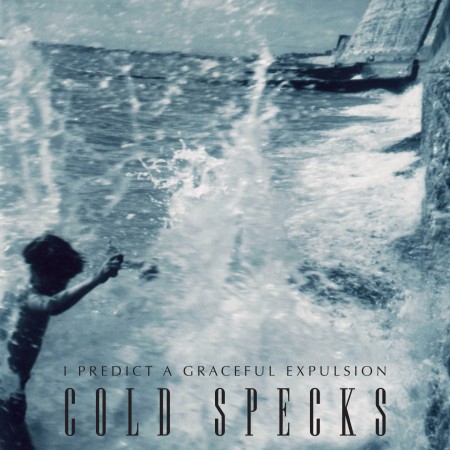 There is a sense of suspended restraint on this record that speaks louder than thunder could. With a voice that summons the celestial, each song commands me to listen — to stop, and listen. Although there are those epic swells and crashes (like on "Holland" — wow), there are times when the song stays tightly wound, aching for a release. On "Lay Me Down," I keep expecting, every time after that pause at 0:56, for there to be a release and a break of all the tension — but instead it's that single strum, a chime hit. It's as if you were to round a corner and see a colossal waterfall but hear only the sound of the kitchen faucet dripping slowly in the middle of the night. I always feel suspended in that silence, feet kicking.
There's also a definite primal, raw element to this record, maps bloody and blank all at the same time. On several songs, she brings in a strong single male voice rising strongly behind her, to help shoulder the load in the darkness. The effect is not unlike an old Southern spiritual in its unity. She was mesmerizing live at SXSW. The Globe & Mail called her "a songstress flung from darkness," and I love that because there is definitely a feeling that she brings words from a place I can't quite see into. Friend and fellow blogger Adam wrote eloquently about her recently; "the more I listen to it the more I've become convinced that there's no way she could have lived with these songs inside her any longer." Yes.
The debut record from Cold Specks is out May 22, on Arts & Crafts in Canada and Mute Records in the U.S. It will be one of the best records you could spend time with this year. Completely stunning and understated and wise, this woman is.

3 comments
3 Comments
Sorry, the comment form is closed at this time.