March 11, 2011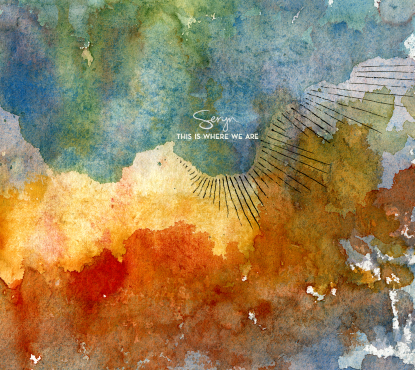 One of my favorite reader/commenters Adam beat me to compiling a Springtime mix, so completely loaded with terrific songs from artists that I had not yet heard much of yet, but fit this nascent springtime glow I am feeling lately. I am reveling in his selections from folks like Hooded Fang, Lemolo, James McMorrow, New Animal, Andrew Belle, and Seryn.
The Seryn song he chose was instantly my favorite on the mix, because it builds up that same type of barely-contained, loosely chaotic joy inside me as that Matthew and The Atlas song did a few months back. Simply marvelous – take a listen.
We Will All Be Changed – Seryn

Seryn are from Denton, Texas and their rainbow-washed debut album This Is Where We Are is out now via Spune/Velvet Blue Music. And they are also playing SXSW!
03/17 – Austin, TX @ SXSW Stage on Sixth / Paste Magazine Showcase 1pm w/ Sarah Jaffe, J. Masics
03/18 – Austin, TX @ SXSW Showlush's Backyard / Ramble Creek Party 4pm w/ Telegraph Canyon
03/19 – Austin, TX @ SXSW Domy Books / KVRX show w/ Castanets

Now (right now) — listen to Adam's whole Springtime 2011 mix right here, because you will love it:

9 comments
9 Comments
Sorry, the comment form is closed at this time.