February 28, 2011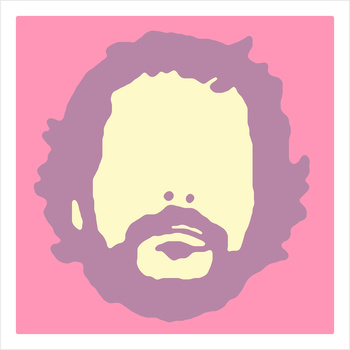 Last night I was watching the Oscars, eating homemade fajitas, and mercilessly critiquing everyone from our comfy couch perch (oh, and Trent Reznor? Winning an Oscar? ..add that to the list of things I never thought I'd see when I was 16 and rebelling by listening to Pretty Hate Machine loudly on cassette in my 1987 Nissan Sentra).
Suddenly, amidst the self-congratulating by Hollywood for itself and victorious weeping, my ears perked up from a song in a commercial that sang charmingly about a little bit of love and a little bit of yeah yeah. It sparkled with both of the rich, seeping warmth and rasp of M. Ward along with the sweet folksy songwriting of Simon & Garfunkel — who was the artist behind this little song? Because I loved him, immediately.
Turns out I did love him actually, already.
The song is one of six new ones penned by Sam Means, half of the now-defunct The Format, for the 2008 indie movie The Sinking of Santa Isabel, about a fellow who goes to live in a treehouse. Sam has always been an amazing songwriter who uses classical sunny pop structure with a refreshing and humble spark, so now that I've listened to it a good dozen times — of course it's him. I'm sorry it's taken me so long to find it.

Yeah Yeah – Sam Means

Soundtrack for The Sinking of Santa Isabel is available here.

5 comments
5 Comments
Sorry, the comment form is closed at this time.