January 23, 2011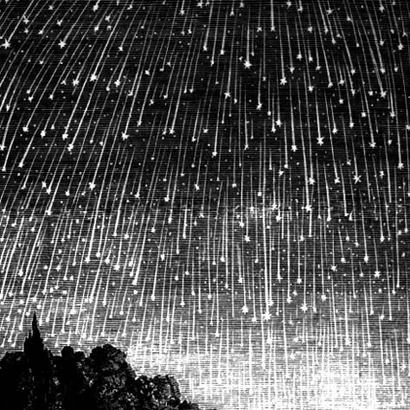 The next song from R.E.M.'s forthcoming Collapse Into Now will be played in the UK tomorrow, but leaked into the superfan internet pool this weekend through an accidental (?) posting on the Warner Brothers' Records site.
The song follows a man wandering in a darkened Berlin ("we walk the streets to feel the ground") looking at the lights all around, surrounded by people but choking on an alienation that echoes the faceless grey-flannel subway-rider daysleeping vibe I get from their album Up. There is a turbulent ache and distance in this song as he sings "well I don't mind repeating: i am not complete. I have never been the gifted type."
Musically this is absolutely a return to the form of the R.E.M. that I deeply love. A friend sent me this with the subject line "welcome back to 1994," and without trying to resurrect an era, R.E.M. have done something classic yet fresh on this one. There will always be that piercing twang and divine jangle that the boys from Athens can do better than anyone else. I do feel like I am hurtling in the night sky as I sit and listen to this on repeat.

i know, i know, i know what I am chasing
i know, i know, i know that this is changing me
I am flying on a star into a meteor tonight
I am flying on a star, a star, a star
I will make it through the day and then the day becomes the night
I will make it through the night.

STREAM: Uberlin – R.E.M.
Audio clip: Adobe Flash Player (version 9 or above) is required to play this audio clip. Download the latest version here. You also need to have JavaScript enabled in your browser.

The Murmers message boards are pretty unanimous in echoing my reaction to this song, with one person calling it the best R.E.M. song in ten years, and a succinctly awesome fella just saying: "Dont need any help to cry but these lines have just thrown a serious curveball to an REM cynic like me. Cried. Like a baby. Literally. Fuck you Stipe."
Collapse Into Now will be R.E.M.'s fifteenth studio album (how is that possible?!), and is out March 8th.

EDIT: "Oh My Heart" is also completely, thoroughly breathtaking. Sweet, sad, and true.
Oh my.


[top image: engraving of the Perseids from the 1800s]

7 comments
7 Comments
Sorry, the comment form is closed at this time.