November 28, 2010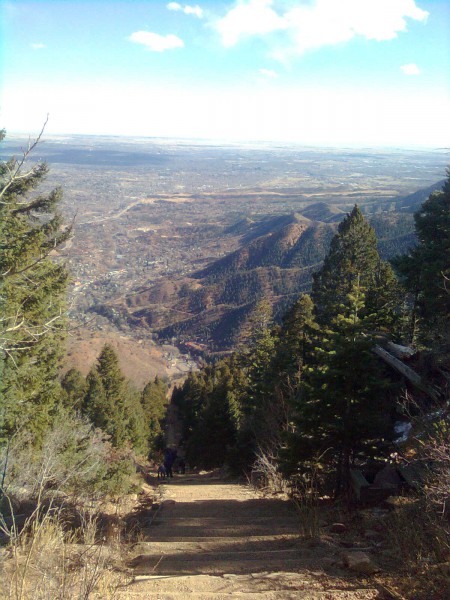 This is one of my favorite hard-fought views in Colorado, and how I started my morning. The Incline is an abandoned railroad track, and by climbing the ties you can ascend 2000+ feet up the side of the mountain, then run a few miles down Barr Trail. Kicks your ass in the best way.
This Cut Chemist tune is probably the only thing that got me up those last few dozen steps to the top; it came on my shuffle at just the right time. Dancing on steep inclines is dangerous, kids.
What's The Altitude (feat Hymnal) – Cut Chemist

Cut Chemist has a new globally-infused album out (mostly Latin, African) called The Sound of the Police.

7 comments
7 Comments
Sorry, the comment form is closed at this time.