August 2, 2010
Barely twenty years old, Laura Marling is from England and channels a young and earnest Joni Mitchell, if Joni had Mumford & Sons as her backing band (no, really, Laura does). I just started listening to Laura's gorgeous folks songs at the beginning of the summer, very belatedly because she has everything I love.
There are certain things we can sing wholeheartedly at 20 that the older version of ourselves might obfuscate or not believe in anymore. Marling is still fresh and smart and perfect.
Ghosts – Laura Marling
(with Marcus Mumford)
Goodbye England – Laura Marling
("and I tried to be a girl who likes to be used / I'm too good for that")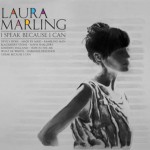 I also smiled recently when Ryan Adams twittered about Laura, saying: "My god that new Laura Marling album is so insanely good. Made me feel rather insignificant at songwriting…now that is songwriting!"
Laura's latest album I Speak Because I Can was produced by Ethan Johns, who, it's interesting to note, also worked on several of Ryan Adams' finest. Her album has just been nominated for the prestigious Mercury Prize for 'Album of the Year,' and is thoroughly superb.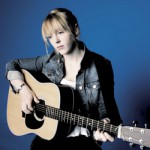 Earlier this year in Nashville, Laura recorded a cover of Neil Young's "Needle And The Damage Done" with Jack White at his uber-cool Third Man Records studio, along with a cover of a song that is much beloved in my musical lexicon – Jackson C. Frank's "Blues Run The Game." I cannot WAIT to hear that; it will be released on Monday (August 9th) as part of Third Man Records' Blue Series. The 7″ is limited to 1500 copies and is available for pre-order here.
If you want to hear more from Laura, she was also on KCRW's Morning Becomes Eclectic last week, playing songs from both her newest album and 2008′s fine Alas I Cannot Swim. Laura also travelled to India with Mumford & Sons last December, and while there they collaborated with the Rajasthani folk collective Dharohar Project. The resulting iTunes UK EP is close to transcendental.

6 comments
6 Comments
Sorry, the comment form is closed at this time.