April 19, 2010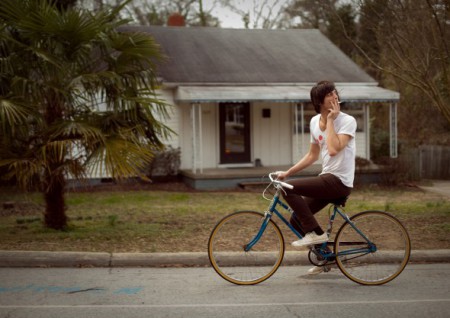 When facing work on Monday mornings after dazzling weekends, everyone can use a concentrated burst of effusive sunshine in a song, especially one perforated all through the middle with rapid-fire percussion and handclaps. A summer song while we wait for it to actually begin:
Heart To Tell – The Love Language
The Love Language are from North Carolina, and are set to release their debut album Libraries on Merge Records July 13th.
Like their song "Lalita" from their 2009 self-titled record on Portland's Bladen County Records, the new record promises more of those "Spector-esque walls of reckless sound, cavernous drums, middle-school percussion, and moody swells of stringed instruments." Hear more free tunes from them over at HearYa, who adores them.

7 comments
7 Comments
Sorry, the comment form is closed at this time.