April 7, 2010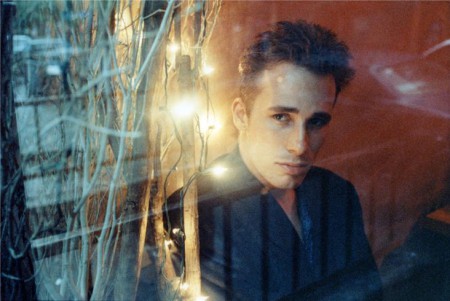 A new theatrical adaptation that combines Jeff Buckley's music with Shakespeare's Romeo & Juliet will premiere this summer at the Williamstown Theatre Festival in Massachusetts, August 5-20. Under the direction of Michael Kimmel, with music direction and orchestration by Kris Kukul, The Last Goodbye weaves a dozen of Jeff's songs into the ill-fated love story we all know so well.
Stage readings of its early incarnation sold out in New York last year. Now that the adaptation is completely fleshed out and ready to hit the stage, I'll admit an intense curiosity to see his songs yearn and take flight inside this story, live on a stage in the open air once again — but it seems a daunting undertaking. Certainly, you can clearly see the story arc that this fits into – "Lover, You Should Have Come Over" during the pining, "Last Goodbye" in the tragic final moments, even "Everybody Here Wants You" or "Forget Her," all seem almost tailor-made for a story like Will Shakespeare's. But…it's Jeff, and that still holds a sacrosanct place in my musical heart.
I am reassured by fans who saw the readings last year at Joe's Pub; the Music Slut wrote of a fear that the tunes would be butchered, but "the ninety minute show was stunning from start to finish. In fact, I'm still reeling from it, twelve hours later." "My mind is blown," wrote another Jeff fan. So yeah — this could be magical. I'd at least give it a shot, in the August twilight in the Berkshires.
One of my favorite quotes of Jeff's, and one that makes me curious to see how his songs will tell secrets in this adaptation, is where he says:
"Music comes from a very primal, twisted place. When a person sings, their body, their mouth, their eyes, their words, their voice says all these unspeakable things that you really can't explain but that mean something anyway. People are completely transformed when they sing; people look like that when they sing or when they make love. But it's a weird thing–at the end of the night I feel strange, because I feel I've told everybody all my secrets."
The Last Goodbye runs August 5-20.
Lover, You Should Have Come Over (acoustic) – Jeff Buckley [from the Eternal Life single]

And, oh: Wilco also is curating and headlining the new Solid Sound Festival down the road during the same chunk of August: Friday the 13th – Sunday the 15th, in North Adams, Mass. It'll be Wilco's only East Coast summer tour dates, and the Buckley show may soon head off to Broadway, never again to hit such intimate spaces. Summer vacation? My birthday on the 19th? YES, please.
[photo credit Merri Cyr]

6 comments
6 Comments
Sorry, the comment form is closed at this time.