February 19, 2010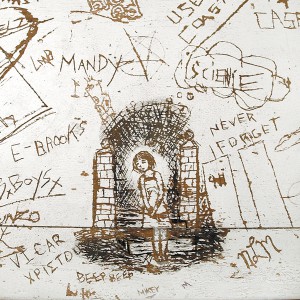 Shiny news from the good folks at Saddle Creek this morning:
Bright Eyes (Conor Oberst) and Nena Dinova have teamed up again to record four new songs for the expanded reissue of their 2004 collaboration One Jug Of Wine, Two Vessels.
The original six track release from '04 will be augmented by these four new songs, and released on Saddle Creek on March 23. You can preorder it here. Details:

"Dividing the songwriting duties, the original tracks were recorded by Conor Oberst and Jake Bellows in basements of houses on quiet, leafy streets in Omaha in the fall of 2003. Those tracks were mixed, tweaked, and sprinkled with magic dust by famed producer-in-residence Mike Mogis at his Presto! Studios in Lincoln, Nebraska. The groups reconvened in the fall of 2009 to write and record four new tracks at Mogis's renowned ARC Studios in Omaha for the reissue."
Here's what they sound like:

2 comments
2 Comments
Sorry, the comment form is closed at this time.