September 9, 2009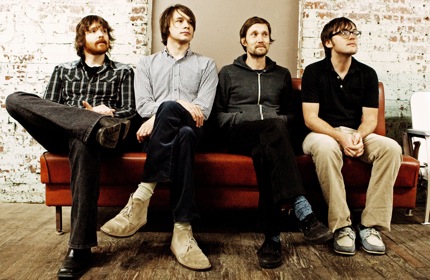 The Features are a little band from Sparta, Tennessee who deserve more attention than they get, and ever since I first heard their fresh and off-kilter pop in 2005, I've been wanting to see them live. Finally, that's happening this weekend at the Monolith Festival (1:30pm Sunday on the mainstage), where I'll also get to dance around and doot-doot-doo to songs from their new sophomore album.
Some Kind of Salvation came out this summer on the brand-new Kings of Leon imprint of Bug Music, the first signing by KoL. I think I've always thought of The Features more as quirky multi-instrumental indie-pop — maybe in the same breath as The Format, since I first heard both on the same shiny mix CD from a prescient friend in 2005. But listening to their development on this album I definitely hear a tinge of what we might call anthemic Southern howl that attracted the Followills to their doorstep.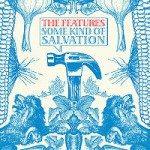 Lions – The Features
(watch a few more new songs on their Lake Fever Session from last month)


There's a bright and bold awkwardness to their music, and I mean that in a completely wonderful way. They've been playing together since junior high (they're my age now, so that's a long time) and have hoed a long row to get to the place where their sophomore album is garnering some well-deserved buzz. After their 2004 debut release, they were dropped by Universal Records, allegedly for not agreeing to cover a Beatles song for a commercial. Their current sophomore album was first self-released last year, before Kings of Leon met them, toured with them, and got behind their latest efforts.
But still and forever, I think this song from their 2004 album Exhibit A might be one of my favorite songs to put on a mixtape ever; it captures that jittery bliss of music so perfectly for me.
Blow it Out – The Features
Sometimes I'm up, sometimes I'm down
other times I'm probably found
somewhere between a pair of huge
speakers pushed by vacuum tubes
Let it down, watch it go round & round
here I've found that I'm alright
If you're happy and you know it
turn the volume up and blow it out
Blow it out
You could be my guiding light
shining on the vinyl bright
To help me find a place that's best
where I can lay my arm to rest…
In addition to Monolith, The Features are touring a ton this fall, including many dates with those Kings of Leon.

8 comments
8 Comments
Sorry, the comment form is closed at this time.