August 14, 2009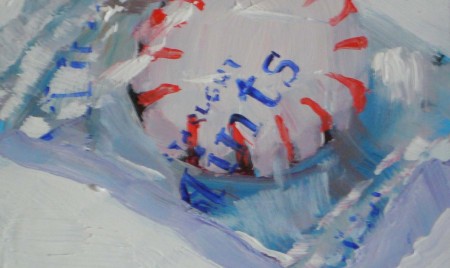 Everything about this song, from the crisp after-dinner zing of the band who brings it to us, to the heartswelling, immense, gorgeously elegant string section that starts it, to the pop confection that follows — it's nearly perfect in every way that matters.

Submarine #3 – The Starlight Mints

Starlight Mints are from Norman, Oklahoma, and are signed to Barsuk Records. That tune is the first song on their first album, The Dream That Stuff Was Made Of (2000).
They have a new album out now called Change Remains, and a new Daytrotter session full of good free tunes to go along with it.

[painting by Kelley MacDonald, and thanks to G for making me listen]

Comments Off
No Comments
No comments yet.
Sorry, the comment form is closed at this time.