August 14, 2009
lyric from
The Sound of Failure – The Flaming Lips

My new daily jolt of artistic + musical beauty comes from clicking over to stolenlyric.com, a fresh artistic endeavor by my good friend, former Denver photographer Laurie Scavo.
When we were photographing shows side-by-side, before she up and moved to LA, I was always amazed at her eye for the smallest details on stage. She'd see things through her lens that I never noticed. In her new artistic project, she combines her eye for those achingly gorgeous scenes with snippets of lyrics that keep breaking my heart.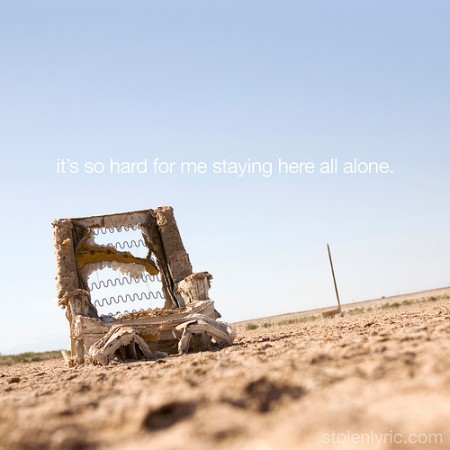 lyric from
Down By The River – Neil Young

Do check out stolenlyric.com for more of these, and note that "all images are created as 12.5″ x 12.5″ giclee prints designed to fit in a standard record frame. they look rad on the wall." I wouldn't mind having a row of these to call my own.

2 comments
2 Comments
Sorry, the comment form is closed at this time.