June 29, 2009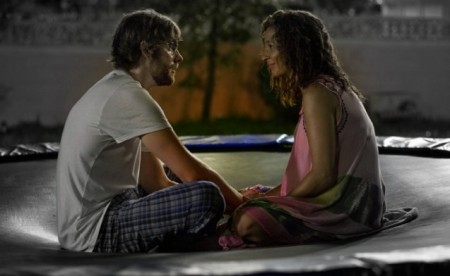 On Friday afternoon while a summer rainstorm poured outside, I played a bit of hooky and sat inside the gorgeous Mayan Theater in Denver, taking in a matinee of the new Sam Mendes/John Krasinski/Dave Eggers supernova Away We Go. I was reeled in and my insides were prodded about by this humble little film. I laughed an immense amount (this is a fabulous film) but also walked out with a head full of messy, braided thoughts to hash over with my partner in afternoon-work-ditching crime.
Solitary Scottish songwriter Alexi Murdoch scores a wistful yet pointed soundtrack to the journey of our young couple into unknown landscapes. Slowburning and smoky, his original songs stand alongside ones by George Harrison, Bob Dylan, The Stranglers, and a particularly devastating placement of the Velvet Underground's "Oh! Sweet Nuthin." The music was as much a part of the lifeblood to the film as the characters.
All My Days – Alexi Murdoch
and over the closing credits:

Orange Sky – Alexi Murdoch
(is it just me or is this just one of the best songs? Oh, I so want to dream tonight of orange skies and salvation)
Alexi has a new limited-edition EP available now called Towards The Sun, and you can (and should) stream the full soundtrack here.

11 comments
11 Comments »
Leave a comment