February 19, 2009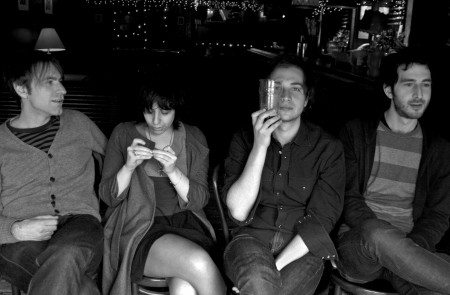 Last time we caught up with NYC's Murder Mystery they had just released their debut album Are You Ready For The Heartache Cause Here It Comes, which was produced by JP Bowersock (Ryan Adams & The Cardinals, The Strokes). Their sound very pleasingly melds classic pop jangle and reverb surf guitars with a modern weight.
They've got a free new single and remix for download – "The World" was self-produced, and mixed by Roger Moutenot (Yo La Tengo, Lou Reed). This  remix below (by SF's Bad Mammal) is something I like even better – the slinky retro mood of The Raveonettes meets the crisp sheen of  Magnetic Fields.
The World (Bad Mammal remix) – Murder Mystery

Comments Off
No Comments
No comments yet.
Sorry, the comment form is closed at this time.