February 12, 2009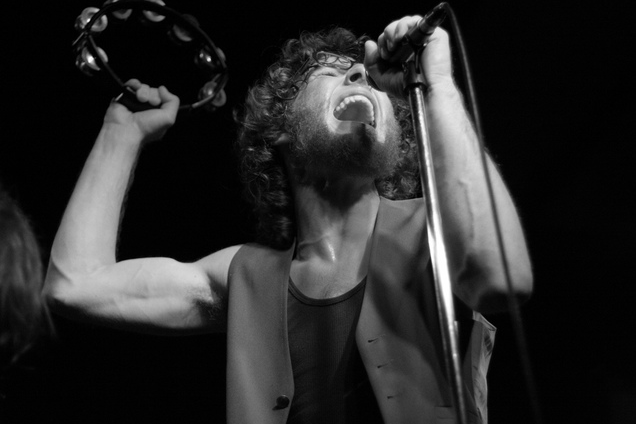 A few years back, I met Miss Fairchild from Nantucket (that sounds like the opening to a great limerick) with this outrageous track off their Ooh La La Sha Sha EP. It sounds like it just shuffled from another decade, with half-steps and then a little side lunge:
Number One – Miss Fairchild
I wore that song out on long runs that summer. In fact, hearing it now makes my pulse race. Lead singer Daddy Wrall has this slyly-knowing croon that's custom built for songs that make you wanna get up and dance. They aren't exactly reinventing a genre, they're rolling around in the good classic stuff and having an immense amount of fun.
To celebrate the release of their new Won't Be Your Kept Woman EP, Miss Fairchild is back with more free music in the form of an hour-long mp3 mixtape that is just ridiculous, all stomps and claps and hip shakes:
Won't Be Your Kept Woman Mixtape – Miss Fairchild
The mixtape seamlessly layers their original compositions with everyone from Arrested Development to Bob Dylan, to Dr. John to En Vogue (Free your mind….) to Michael Jackson telling us to "blame it on the boogie."
Which I do.
BUY THE NEW EP:
WON'T BE YOUR KEPT WOMAN







MISS FAIRCHILD SHOWS
2/26 BOSTON: Oliver's Nightclub at Cask 'n Flagon
2/27 BROWN UNIV: Brown Underground (students only)
2/28 PORTLAND, MAINE: Empire Dine & Dance
(top photo credit Jodi Goodnough)

1 comment
1 Comment »
Leave a comment