February 10, 2009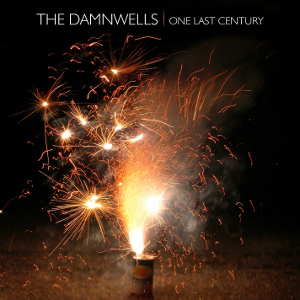 I fell hard for The Damnwells with their 2006 album Air Stereo, and I've been tiding myself over during the wait for a new album with little fantastic demos like "Bastard of Midnight" and alternate acoustic versions of their songs I love. Dezen's voice has an air of hardy romanticism to it, brilliantly-colored exactly like this Turner painting. It slides and rasps to carry the literate lyrics and musical stories he constructs.
The Damnwells have shifted in formation and members, while lead Damnwell Alex Dezen has moved to Iowa to teach and study fiction and creative writing. But he hasn't stopped writing songs.  And starting today, they are releasing their newest album One Last Century for free via Paste Magazine. There's a full-band treatment of "Bastards of Midnight," surprising bluesy gospel twists on cuts like "Jesus Could Be Right," and songs that well up with a sadness like "Say."


I've talked with Alex about this new album, and the beautifully freeing feeling they've discovered in giving their music away. He wrote a statement about it:

I suppose the hardest thing to explain to people is why I'm giving this record away. "You're just going to give it away?" seems antithetical to the human brain. "Is this just a bunch of b-sides or something? Some 'give away' material you don't mind releasing into the ether?" No. Quite the contrary. I have never worked so hard or put so much of myself into a collection of recorded songs. It is for just this reason that I want to give it away.

To me it makes perfect sense. I just want people to hear this music, and I don't want them to have to enter into some kind of contractual agreement with a third party to do so. Download the record, copy it and give it to your friends, lovers, and enemies. Whatever. It's so hard these days just to get the actual music into people's houses and cars, let alone their ears. Besides, I know everyone's broke, maybe I can supply the soundtrack.

So, I just want to give this music away because I want people to hear it. I should have done this years ago. I'm starting over.

Enjoy,
Alex Dezen
DOWNLOAD: One Last Century
Everything – The Damnwells
"Somewhere between darkness and wonder is every dream
Somewhere between breaking and broke, there's a song to sing…"

4 comments
4 Comments
Sorry, the comment form is closed at this time.