August 28, 2006
Well I am glad everyone is enjoying my Sub Pop Singles Club collection. I had more fun compiling it than any other post I can recall, so I share in your joy. One of you commented "What a tremendous act of public service" and (ha!) that is kind of exactly what I was aiming for. It's almost like getting to create a living musical museum exhibit, isn't it? That's part of why this is such a cool forum.
Moving on from all that goodness of the '90s to a few new sounds from more recent times which I think you'll dig:
"When I Laugh"
The Glands
I greatly enjoy our local college radio station here (KEPC), and one of my favorite "games" to play is trying to figure out the artists responsible for the songs they play. Their playlist is so varied that they often throw in things that I haven't heard, like this song. When I listened to it in my car, I was like, "Is this Westerberg? Or Jesse Malin?" Kind of has that same rockin' warbly quality to it. I like it a lot. It's actually The Glands, a little five-piece out of Athens, Georgia, and this is from their favorably reviewed self-titled 2000 album, out on Velocette Records.
"O Dear"
The Honey Brothers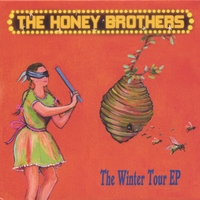 This is the side project of the really ridiculously good-looking Adrian Grenier, of the wickedly addictive HBO series Entourage (he drums here under the alias "Fluffer Honey"). The Honey Brothers are self-described as being a "New York based country-glamrock-ukulele band." They are being featured here because
a) the song is lovely and has a nice banjo/electronica/piano thing going with a chorus that seriously channels some of the Jack Johnson that I can stand, and
b) you must hear the description of their band from their website:
"The Honey Brothers formed about one dog year ago at ukulele fantasy camp in Requiem, Mass. They learned to harmonize by listening attentatively to the usual: Bill Munroe, gospel, early Wings recordings. They experimented lots: e.g. mastered the art of fa-so-la singing, advanced human beatbox technique in ways that have gone underappreciated to this day." Sounds good to me. This version is off their Winter Tour EP, and a live version is available on their eclectic 2006 CD Songs For Your Sister. (thx Clea!)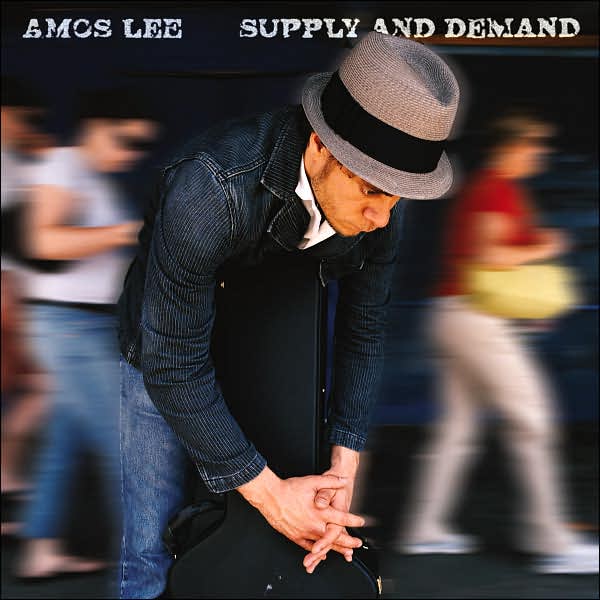 "Sympathize"
Amos Lee
The self-titled debut album from Amos Lee was easily one of my top musical finds last year (check out "Colors," "Keep It Loose, Keep It Tight," and especially "Seen It All Before"). His tenor voice just slices right through me, penetrating to my core. It's sweet and sad, lovely and literate all at once. His highly anticipated sophomore album Supply and Demand is due out October 3 on the superb Blue Note label. This is my favorite track out of the handful I've heard so far, with a warm soul feel and gospel undertones. His new album reflects the richness of his life on the road of the last two years, as he's travelled relentlessly in support of his music. With the new disc, I am looking forward to hearing his "Night Train," a rhythmic lonesome tune that I once heard him do live in concert, with lyrics that channel Johnny Cash: "I been workin' on the night train, drinkin' coffee, takin' cocaine. . ." An interesting departure from his other work; the overall feel of that song is the perfect embodiment of riding on a train through the darkness.
"Top Of The World"
Patty Griffin

This song from from Boston-based songwriter Patty Griffin is not new, but it is one I was discussing this week and needs to be listened to intently if you haven't heard it before. My first introduction to this — one of the saddest songs ever recorded — was the cover done by the Dixie Chicks on their 2001 Home album. It is an example of fine storytelling through songwriting; saturated with broken dreams, unfulfilled promises, and these images that just make you ache in the way that the best lyricists can do. The line, "I pretend to be sleeping when you come in in the morning, to whisper goodbye, go to work in the rain. I don't know why, don't know why. . . " emanates a quiet sadness that is almost tangible. Now perhaps you don't want to walk around on a lovely Monday morning feeling sad, but you can save this for a time when you can handle that and want to appreciate a truly excellent songwriter. This is from her 2004 album Impossible Dream.
"No Backbone"
The Lemonheads
I know this has been posted on a few other biggie sites, but I couldn't resist also adding it here because I like it very very much. There is something inherently good and enjoyable in Evan Dando's golden voice. This is a cover of a Smudge song from their album Mo Poontang (seriously) and it fits Dando like a glove. Lovely, rocking, cannot wait for the new "Lemonheads" disc (out 9/26 on Vagrant). It's been too long.

15 comments
15 Comments »
Leave a comment