August 24, 2006
Some random interesting things I've seen in recent days (to sate you while I put the finishing touches on my most favorite post maybe ever, coming shortly):
Ûž This looks interesting — "Revenge Of The Book Eaters: Shows That Ask The Eternal Question: Words or Music — Which Is Better?"
In Chicago tonight with Ben Gibbard & Dave Eggers (and more), Los Angeles on Saturday with Jenny Lewis, Aimee Mann, Dave Eggers, The Mountain Goats and more, and San Francisco on Monday with Zach Rogue (of Rogue Wave), Aimee Mann, Jonathan Richman, Mark Kozelek, Dave Eggers (and more). Finally it hits Seattle on Sept 1, with some of the above folks plus Smoosh and Colin Meloy. (Audio from the recent NY event here, featuring Sufjan and David Byrne duetting).
The Bookeaters events kind of tie in with the recent podcast I contributed to, exploring the relationship of books and music, eh? In any case, sounds like something I would totally love to attend. How 'bout a Denver date? We read a lot here.
Ûž Recommended reading from The Rawking Refuses To Stop — Reinventing The Wheel: Indie Labels In The Digital Age. Thought-provoking reflection on the nature of blog downloads, album sales, hypothetical profit vs. the benefits of publicity for an independent band in the blogging world.
Ûž This one's for all you '80s fans out there: A John Hughes Soundtrack Retrospective put together by Derek over at the PureBoredom blog. It includes all those songs you either love or despise from National Lampoon's Vacation, Sixteen Candles, The Breakfast Club, Weird Science, Pretty In Pink and Ferris Bueller's Day Off. And in the immortal words of Ferris: "A person should not believe in an -ism, he should believe in himself. I quote John Lennon, 'I don't believe in The Beatles, I just believe in me.' Good point there. After all, he was the walrus. I could be the walrus but it still wouldn't change the fact that I don't own a car!" Ahh, the wisdom of the '80s movies. They could write a book.
Ûž So you think you know songwriting? How do you feel about folks like Tom Waits, Brian Wilson, Isaac Brock and Robert Smith judging your tunes? This year's International Songwriting Competition is open now through October 16. Have at it.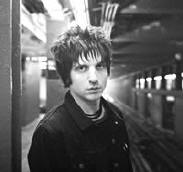 Ûž Here's one to file under "Huh. I didn't know that but now I can squirrel that away in my vast musical memory": Jesse Malin writes in his latest update on MySpace about the progress of his new album: ". . . Had Kim from The Muffs sing a haunting melody on a track, repaying the background wo-oh's me and Danny Sage did 10 years ago on the Muffs cover of "Kids In America" on the 'Clueless' soundtrack."
Listen for yourself:
Kids In America – The Muffs (with Jesse Malin & Danny Sage on BGVs)
Ûž Finally, dude sues for the right to bring his dog (Cheekies. Yes, Cheekies.) to the nude beach with him. Because of a debilitating skin condition and post-traumatic stress disorder, the dog is apparently his only true companion. I think if I saw him and his skin condition with Mr. Cheekies at the nude beach, I might develop some sort of disorder myself. I just shivered.

12 comments
12 Comments
Sorry, the comment form is closed at this time.